The government is set to supply farmers with more than 300,000 metric tonnes of fertilizers amid the rainy season to increase crop yields and boost food production

State House Spokesperson Mr Hussein Mohamed on March,22 noted that the government had transacted Kes 3.7 billion in the purchase of fertilizers.
Speaking at the National Cereals and Produce Board (NCPB) offices in Kisii town, the spokesperson added that over one million bags had been bought by farmers at a subsidized rate of Kes. 3500 per bag, throughout the country.
"Farmers in Kisii and Nyamira counties are now receiving subsidized fertilizer through the government's Fertilizer Subsidy programme, meant to cushion farmers against the high cost of fertilizer, increase agricultural production and address food insecurity," Mohamed said.
Mohammed stated that the President was prompted to address the issue by making fertilisers more available and affordable and doing away with intermediaries so that farmers could receive what they are entitled to, as he pointed out that the high cost of fertilisers has been a significant challenge for farmers.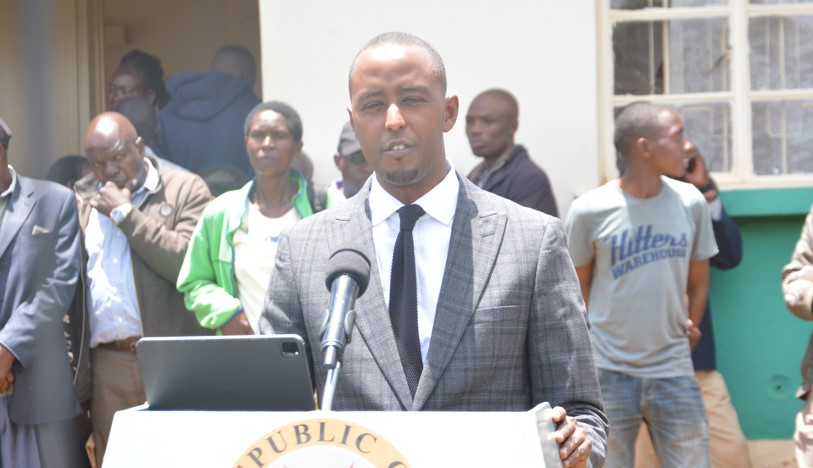 Further, he pointed out that in the previous six months, the government had registered five million farmers, and that distribution was being effectively and digitally handled.
In Kisii County, where there are 134,538 registered farmers, 7,800 bags of fertiliser have been distributed, while in Nyamira County, where there are 80170 farmers registered for the subsidy and 2,780 bags have been distributed.
He advised farmers to utilise the current digital registration process being offered at Assistant Chiefs' offices across the nation, to promote efficiency, and enhance traceability, accountability, and transparency in fertilizer distribution.