Vera Sidika, a socialite, has answered inquiries about why she has been spotted consuming alcohol despite being pregnant.
She likes champagne, especially on special occasions, according to her admirers. In her responses to questions on her Instagram stories, Vera did not deny drinking. Vera asserted that a glass won't do any harm because she frequently attends gatherings where everyone offers a glass, and she only takes one sip.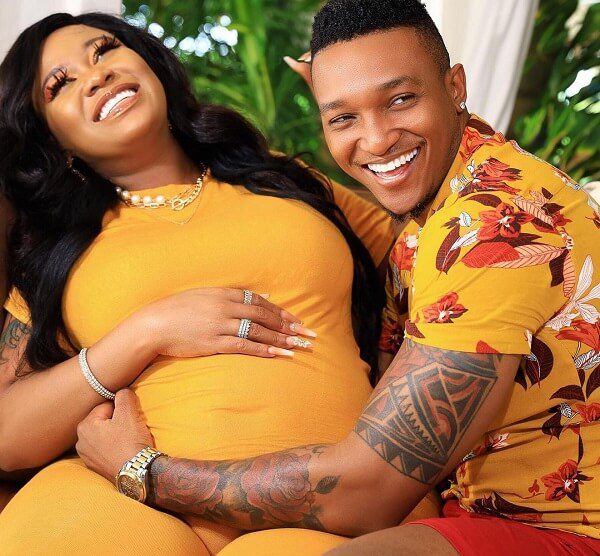 Vera is carrying her second child very heavily. Also, she has denied assertions that she has already given birth.
The second delivery will be just as upscale and pricey as Asia's. She stated that she wanted a painless treatment and was prepared to pay as much money as she did with Asia to make it so.
It was said that Asia's upscale baby showers, gender reveal parties, and half-birthday celebrations all cost more than Kshs. 100,000. The gender reveals for her son cost her $2.5 million.
The single mother admitted that she had always loved kids and that the only thing that had prevented her from having any was the discomfort of childbirth.
She said that she only became pregnant after learning about and opting to use a painless procedure. Vera observed that because she wanted the greatest care, she had to pay for a private physician. She mentioned that a doctor and a private team had arrived, and they had made sure her birth would be painless.
Vera described having one of the greatest hospital suites. In Kamene Goro's estimation, that suite costs more than Kshs 200,000 daily. She said, "I departed the hospital in a limousine."
She said it was over 2 million and would pay it again for her second delivery in response to a question about how much she spent. She also revealed that she had already scheduled the procedure with her medical professionals.
The socialite enjoys lavish spending and pays each of her nannies more than $50,000 per month. She claimed that a woman had returned from the United States, opened a professional nanny store, and given her all of her housekeepers and nannies.
She was recently accused of leading a phony life Amber. The secrets of the other socialites were revealed.