Fridah Kajala, a Tanzanian actress and socialite, has stirred up a range of emotions among her followers following her recent apology to her daughter. This apology comes years after a controversial situation arose, revealing that Kajala and her daughter were involved with the same man, Harmonize.
During the most recent episode of their newly launched show, "Behind the Glam," the socialite became visibly emotional as she tackled the sensitive topic and expressed sincere remorse for her past actions." "I feel like I failed you as a mum, you look up to me for everything. We have a very good bond but I made a decision that you kept telling me not to, I am sorry. It hurts me because there are things I would have thought about," she said.
Her fans however wonder if her apology is genuine seeing it has comes long after the drama happened.
So how did it happen that mother and daughter ended up dating the same man?
Back in 2021 Kajala after being in a relationship with Harmonize for about two months came to find out that her man was as well shooting his shots at Kajala's daughter Paula. Interestingly Paula at the time was dating Rayvanny.
The controversy unfolded when Rayvanny exposed Harmonize's romantic pursuit of Paulah through public screenshots, while simultaneously being in a relationship with Kajala. As a result, Kajala ended her relationship with Harmonize and even kicked him out.
However, a year later, the former lovers reconciled. Harmonize made extensive efforts to win Kajala back, employing various strategies such as gifting her two Range Rover cars, displaying a billboard in her honor, and buying her gold chains. He spared no expense in his attempts to apologize and rekindle their relationship.
Unfortunately, their renewed romance was short-lived, and they eventually broke up again after only a few months of dating.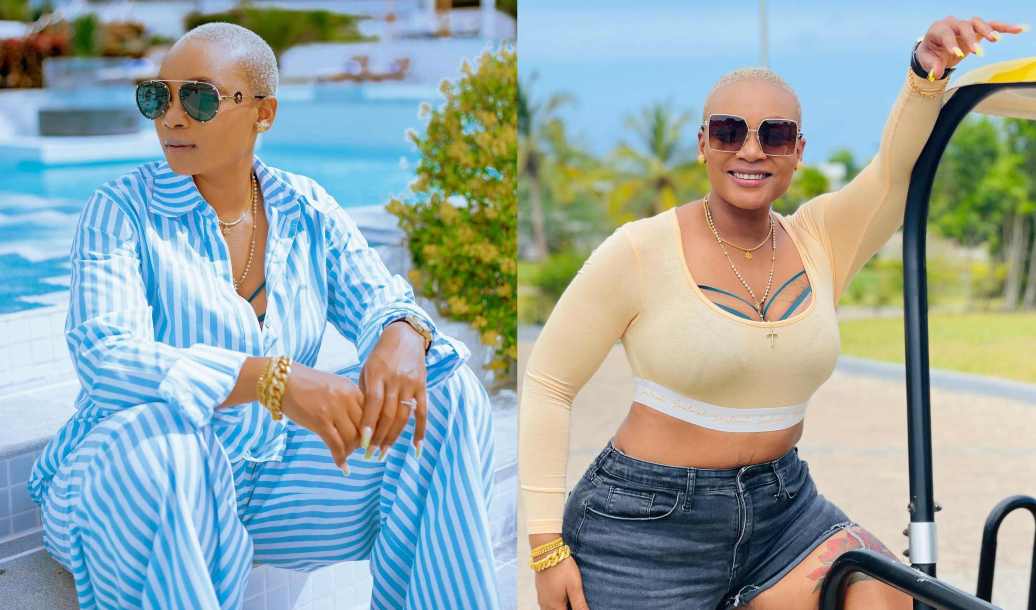 It's not clear what caused the split this time round, but it's only in May that Kajala forgave Harmonize for cheating and took him back after a brief separation. The reunion culminated with Harmonize going down on one knee and proposing to Kajala in June. She said "Yes".
Well, that's until she said "No". Following their engagement, Kajala took to social media to share a lengthy post acknowledging her mistake and accepting that she deserved the criticism she received. She emphasized the fallibility of human nature, recognizing that everyone is prone to making errors. Notably, she removed Harmonize from her Instagram bio and unfollowed him, indicating a significant change in their relationship status.