According to a report from Nairobi News, it appears that Edday Nderitu, the wife of Samidoh, is not expected to return to Kenya. Evidently, Edday, who recently traveled to the United States with her three children for a vacation, had plans to find employment and establish a permanent residence in the country known for its abundant opportunities.
Sources indicate that Edday's decision to stay in the US is primarily motivated by Samidoh's relationship with Karen Nyamu, which has caused significant drama in their personal lives. To avoid further complications and difficulties, Edday has apparently opted to remain in the United States instead.
Speculations arise as Edday Nderitu, Samidoh's wife, recently made a significant move on social media by unfollowing her husband, sparking curiosity among fans. The act has left many wondering if Edday has reached her breaking point in their relationship.
Adding fuel to the fire, Edday's birthday recently passed without any public acknowledgment or well wishes from Samidoh, leading to fans flooding his page with criticism for his apparent ignorance.
This latest development of Edday unfollowing Samidoh only further widens the crack that had already formed in their relationship. It is not the first time Edday has hinted at the possibility of leaving her marriage. The ongoing conflict between Edday and Karen Nyamu, Samidoh's other baby mama, has been a source of tension for years. The antagonistic relationship between the two women intensified when it was revealed that Samidoh has not one, but two children with Karen.
The culmination of this conflict occurred a few weeks ago when both baby mamas coincidentally met and confronted each other at a club in Dubai, where Samidoh was performing. This incident brought the tensions to their climax and further strained the already fragile situation.
A recent incident in Dubai unfolded between nominated senator Karen Nyamu and Samidoh's wife, Edday Nderitu, during Samidoh's concert. Karen, who was allegedly intoxicated, caused a scene and confronted Edday in the presence of onlookers. The situation escalated as Edday slapped Karen, and bouncers intervened to remove her from the premises.
Following the incident, Samidoh made a public display of choosing his wife, Edday, over Karen, effectively ending their affair. Karen, now facing the reality of life without Samidoh, appears to be contemplating her future. In a note to herself shared on Instagram, Karen expressed thoughts of self-reflection, stating, "Think about the future version of YOU and do it for HER."
However, more recently, Samidoh reignited his relationship with Karen, much to the displeasure of Edday. In response to this development, Edday took to her social media platforms and posted a lengthy message, threatening to leave if Samidoh continues his relationship with Karen. This public declaration reflects the strain and turmoil within their marriage caused by the ongoing involvement with Karen.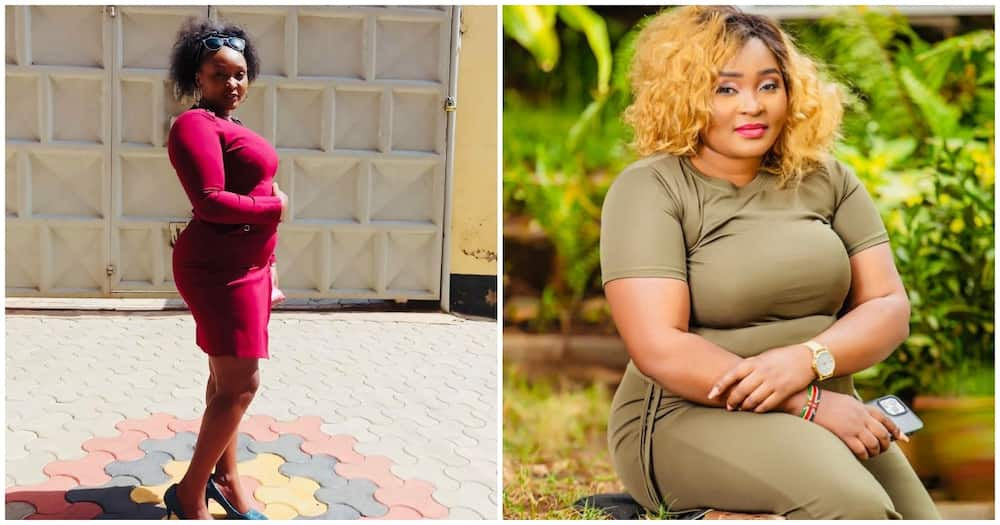 Despite threatening to leave, Samidoh has continuously shown that he has no plans or intentions of breaking up with Karen. In the recent past, during the burial of Jeff his nephew, who died under unclear circumstances, Samidoh was accompanied by Karen at the funeral, and he even introduced her to the mourners as the mother of his children.