Renowned socialite Huddah Monroe has changed her political stance, and she doesn't shy away from telling everyone

Huddah, who was previously an ardent supporter of President William Ruto, has made a surprising about-face by withdrawing her support
She claimed that Ruto would be the worst president in Kenya's history, citing issues related to the alleged embezzlement of funds
The socialite has publicly withdrawn her support for President William Ruto and expressed her criticism over what she perceives as a lack of action on critical issues facing Kenyans.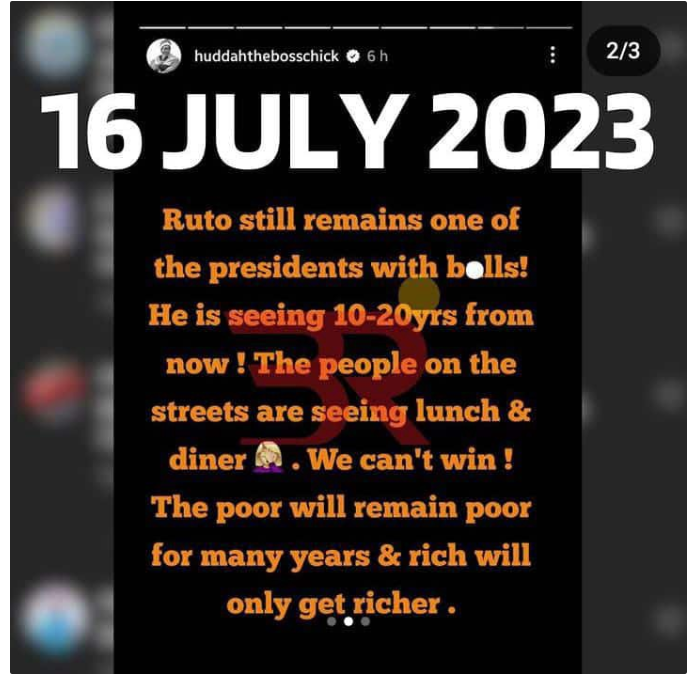 Via Insta Stories, the former avid supporter of Ruto voiced her concerns and even went as far as to claim that Ruto would be the worst president in Kenya's history.
Huddah argued that the situation in the country is set to deteriorate further. She claimed that Kenya is regressing to past years due to the alleged misappropriation of funds being sent abroad.

"Ruto will be the worst president that Kenya has ever seen. Kenya is going back 30 years because all the money is being packed and taken out of the country. The worst is yet to come. Lesson learnt; never give a son of a poor man the presidential seat," Huddah wrote.