Kylian Mbappé is the world's most famous player after dominating the World Cup finals between France and Argentina. mbappe scored all three goals for France and one penalty in the shootouts.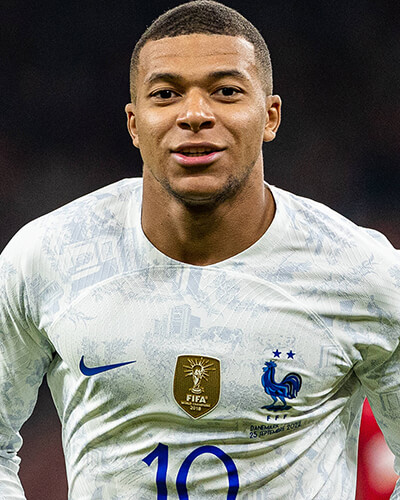 Mbappe is 23 years old and was born on 20 December 1998 in Paris and raised in Bondy.his father is Cameroonian and a football coach, while his mother is of Algerian descent and a former football player. mbappe has a younger brother who also plays for the PSG youths team.
Mbappe had an interest in football from a very young age. Real Madrid, Chelsea, Liverpool, Manchester City, and Bayern Munich all tried to sign him at age 11. he finally chose Monaco. His first hat trick on 14 December 2016 propelled him to stardom.
In 2017 Paris Saint-Germain signed him on loan from Monaco. he wanted a club that would let him start, and he wanted the exposure because he wanted to play in the world cup that was happening in a year.in his first appearance at PSG, mbappe scored twice in 10 minutes, a phenomenon experienced again at the 2022 world cup, where he scored two goals in two minutes.
Mbappe made the french squad for the 2018 world cup in Russia and scored his first goal over Peru. He became the youngest French goal scorer in the world cup at 19 years old. He also scored in the finals against Croatia, making him the second teenager to do so after Pelé.
Mbappe scored eight goals in the recently concluded world cup 2022 in Qatar, earning him the golden boot. Although France lost, mbappe's hat trick in the final and his penalty kick made him the first player to ever score four goals in the world cup finals.