In Buenos Aires on Thursday, world champions Argentina celebrated their return with a 2-0 friendly triumph over tenacious Panama, with Lionel Messi capping an evening of unrestrained joy with his 800th career goal.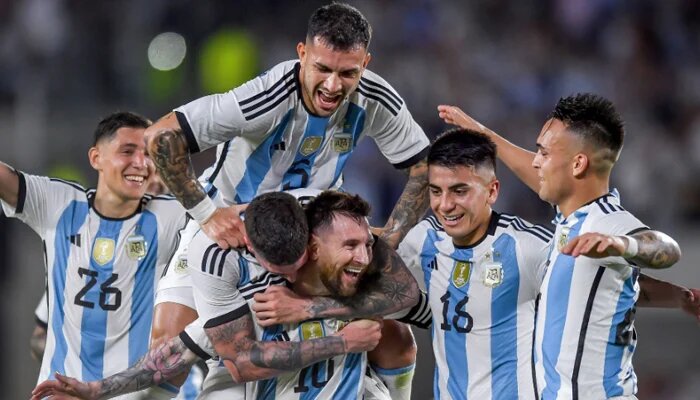 Thiago Almada, a 21-year-old MLS prodigy who netted his first senior team goal in just his third appearance, provided a peek of what the future may contain before the seven-time Ballon d'Or winner's incredible free-kick in the closing minutes.
The 83,000 lucky fans secured tickets among the more than 1.5 million individuals trying to create an electrifying environment. It was an emotional night as pyrotechnics cracked overhead before kickoff at the spectacular Monumental stadium.
Fans sang "Muchachos," the anthem of Argentina's successful World Cup campaign in Qatar, as Messi, coach Lionel Scaloni, and numerous players entered the field with their kids. Several of the players appeared to be on the verge of tears.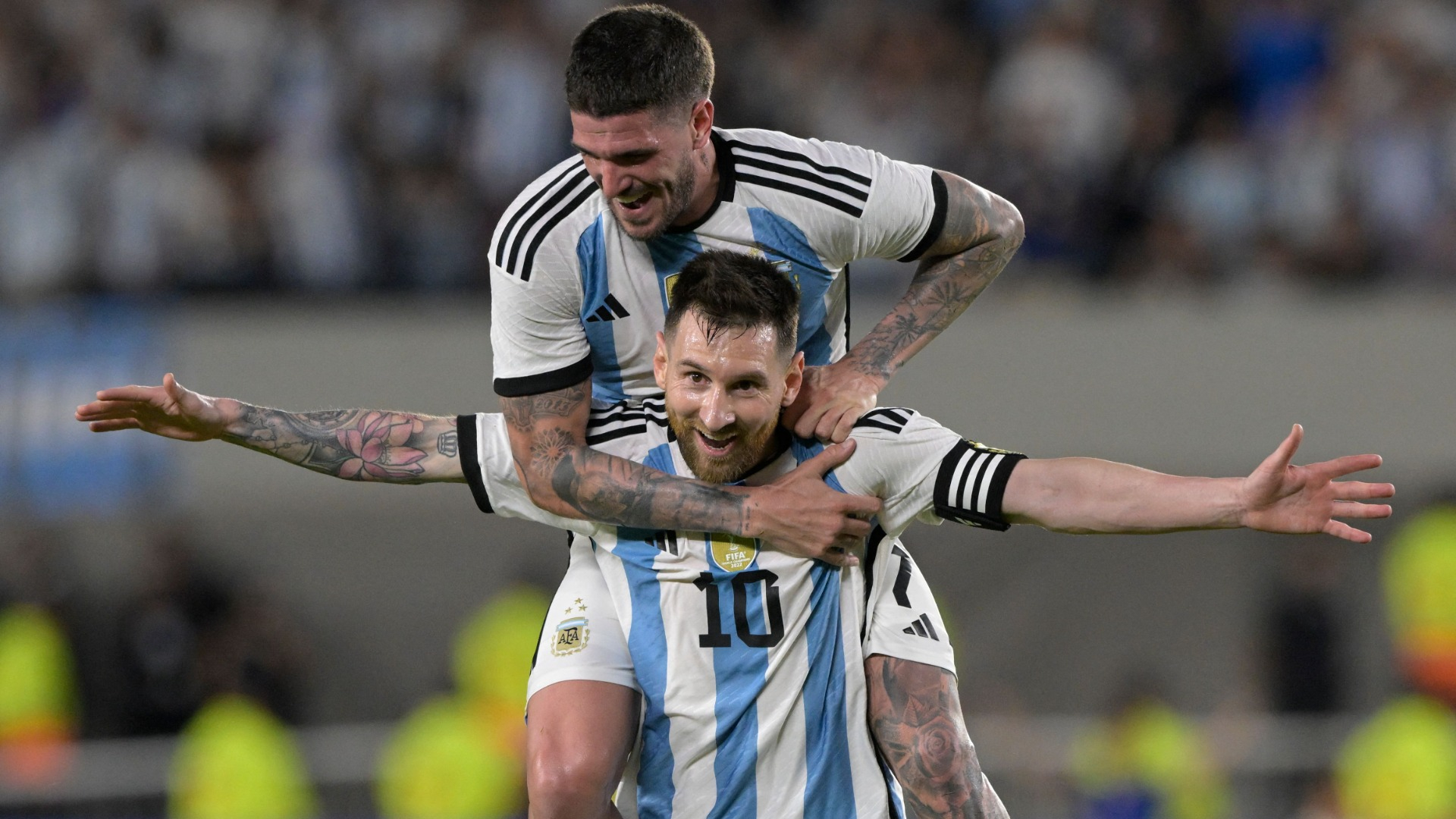 Following the game, there was a celebration with each member of the World Cup-winning team receiving a replica trophy to hoist while being joined by their relatives.
"I've always wanted to be able to celebrate alongside you (the supporters) and bring a World Cup or Copa America to my nation. After the game, Messi, who received multiple honors, declared that it was the best thing ever".
Messi's Perseverance Pays Off.

It was more of a party than a football game, but Panama had yet to read the playbook.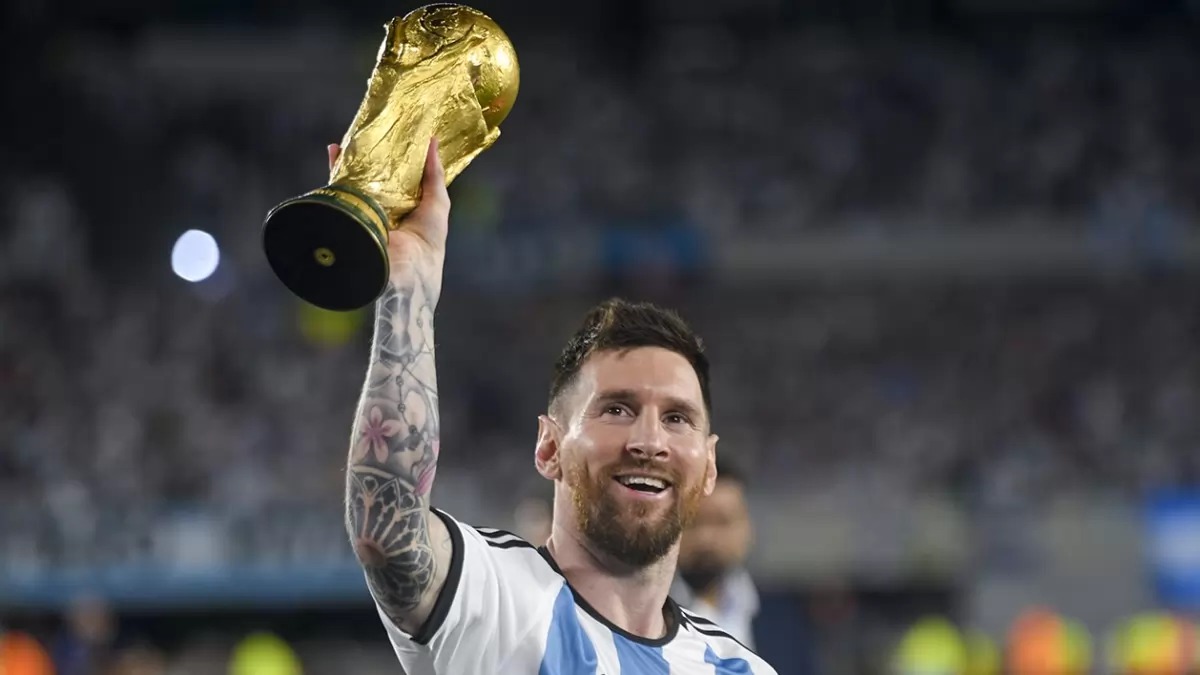 They fielded a depleted team, but they were disciplined and organized, and they could stall the newly crowned world champions for 78 minutes before their defences were ultimately broken.
Given that they had 73 per cent of the ball in the first period despite playing champagne football to start the game, Argentina generated remarkably few chances.
Messi's free-kick hit the woodwork, and Enzo Fernandez's long-range attempt forced Jose Carlos Guerra to dive and save it with one hand.
After a scoreless first half, Scaloni made three substitutions from the starting lineup against France in the World Cup final in December. Argentina won 4-2 on penalties following a thrilling 3-3 draw.
Argentina put all of its efforts into trying to win the game of football in the second half, but Guerra twice stopped Messi's free-kicks and also stopped an effort from veteran Angel Di Maria to curl the ball low.
The tension increased as the minutes passed because Argentina was keenly aware that their party might not succeed if they lost.
But soon, their leader took the lead and ensured Panama wouldn't ruin the party.
Almada, a replacement in the second half, scored the opening goal after Messi had a role by sending another free kick off the woodwork.
The crowd exploded, and Argentina's players, who were primarily replacements, felt their stress evaporate.
Messi received his sixth match-high free kick with a minute remaining, and this time he curled it into the top corner to complete the fairytale for his ecstatic supporters.
The celebration then continued with more singing, dancing, and a video replay of Argentina's triumphant journey to their third world championship on the stadium's enormous screens.
Nobody left as the athletes, accompanied by their partners and kids, made a lap of honour while each participant held a copy of the winning trophy.