Samidoh Muchoki and Karen Nyamu, his baby's mama, were seen partying together yesterday at the Trade Cabinet Secretary Thanksgiving party event.
The duo can be seen having fun in the video that one of Karen's friends posted on her Instagram stories, and Karen can be seen with Samidoh's name scrawled on her cheeks as they sit side by side.
It was previously believed that the pair had broken up, but it is now more obvious that they are still together than ever.
The two stunned everyone when they showed up at their daughter's first birthday celebration wearing marching combat suits only days after their online argument with Edday Samidoh's wife.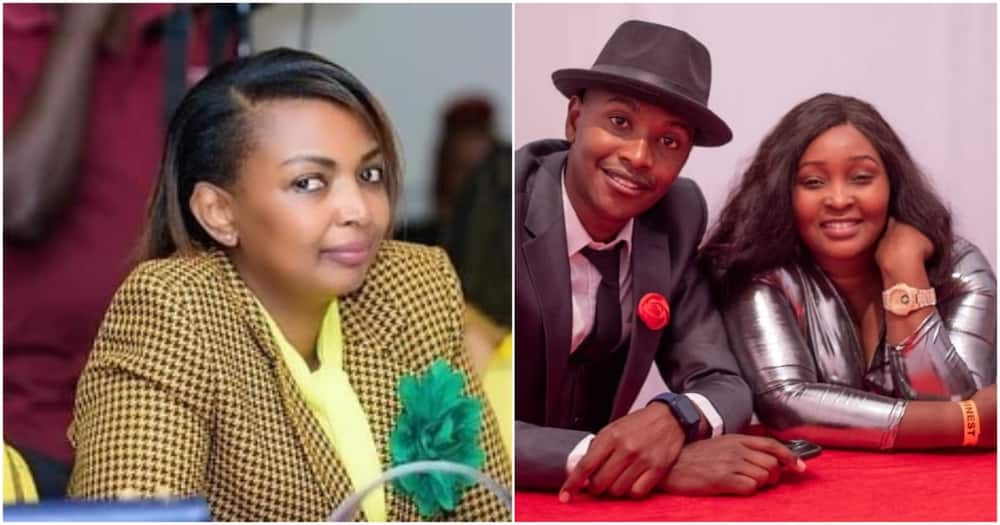 Even threatening to leave her married home, Edday said that she would not allow her kids to grow up in a polygamous family because they had caused her a great deal of stress and shame in the community.
It began when Karen and her baby daddy were seen kissing during the funeral of deputy president Rigathi Gachagua's sister-in-law.
The two reportedly met with Nyandarua County Governor Badilisha earlier in the same week, and images circulated online suggest they were in the same office.
Many found this surprising because Karen had vowed to end her relationship with Samidoh following their unpleasant conflict in Dubai. It turns out that many who predicted it would never happen were correct.
Her latest comment to a fan who claimed she had broken into Edday's home has made it increasingly clearer that she is unwilling to let go.
Edday and Karen Nyamu, Samidoh's other wife, have been exchanging barbs for years. Once it was discovered that Samidoh has two children with Karen.
In Dubai, nominated senator Karen Nyamu interrupted Samidoh's performance when his wife Edday was there. The bouncers pulled her away as Edday slapped her for her intoxicated outburst, which was caught on tape.