The sacking of Israel's defence minister Yoav Gallant by prime minister Benjamin Netanyahu has made protesters take to the streets.
As word of the firing spread, tens of thousands of protesters flooded the streets late at night across the nation, many waving the white and blue Israeli flags. Many people assembled outside Netanyahu's residence in Jerusalem, breaking through a police cordon at one point.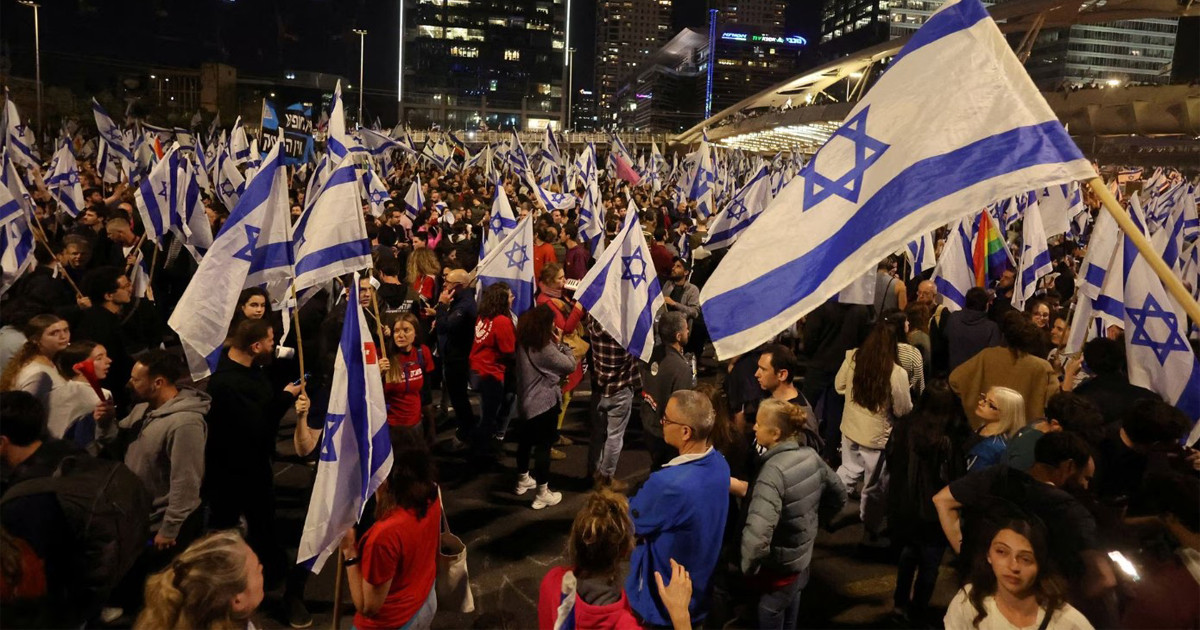 Three months after assuming office, Netanyahu's nationalist-religious coalition was rocked by the bitter divisions revealed by its flagship judicial reform plans.
"State security cannot be a card in the political game. Netanyahu crossed a red line tonight," opposition leaders Yair Lapid and Benny Gantz said in a joint statement.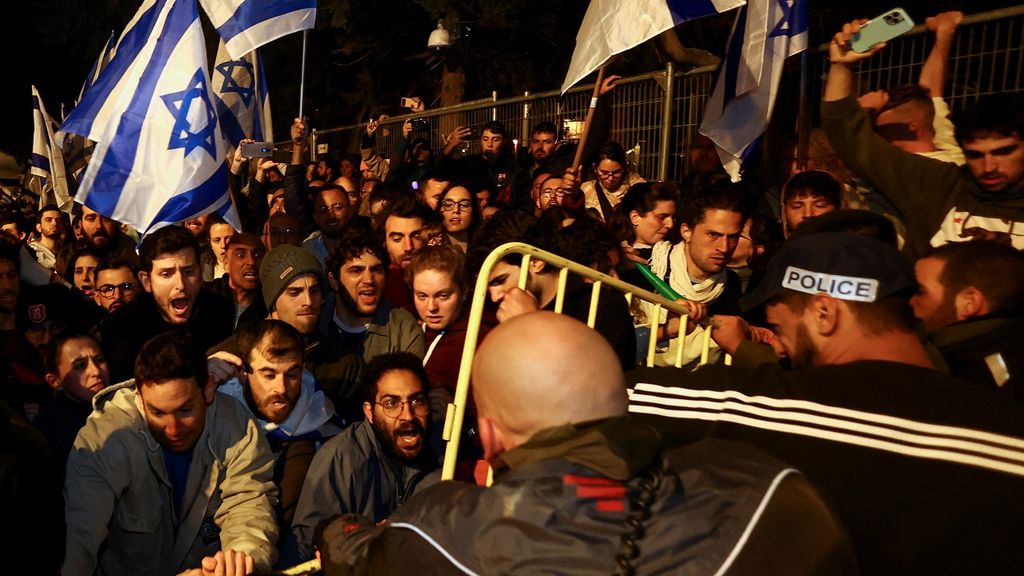 Netanyahu's office did not identify a replacement or provide any other details while announcing Gallant's dismissal. "Prime Minister Benjamin Netanyahu has decided to dismiss Defense Minister Yoav Gallant this evening," the statement said.
Soon after his dismissal, Gallant, 64, posted on Twitter that The security of the state of Israel has been and will always be his life's mission.

ביטחון מדינת ישראל תמיד היה ותמיד יישאר משימת חיי 🇮🇱

— יואב גלנט (@yoavgallant) March 26, 2023
Netanyahu fired Gallant after the former navy commander cautioned on Saturday that the overhaul plans posed a "clear, immediate, and tangible threat to the state's security" and demanded that they be stopped.
"At this time, I am willing to take any risk and pay any price for the sake of our country," Gallant said in his televised address.
On Sunday night, Netanyahu reacted as he was about to approve a vital component of the reform package, which would strengthen political influence over judicial appointments, giving the executive greater authority to name Supreme Court justices