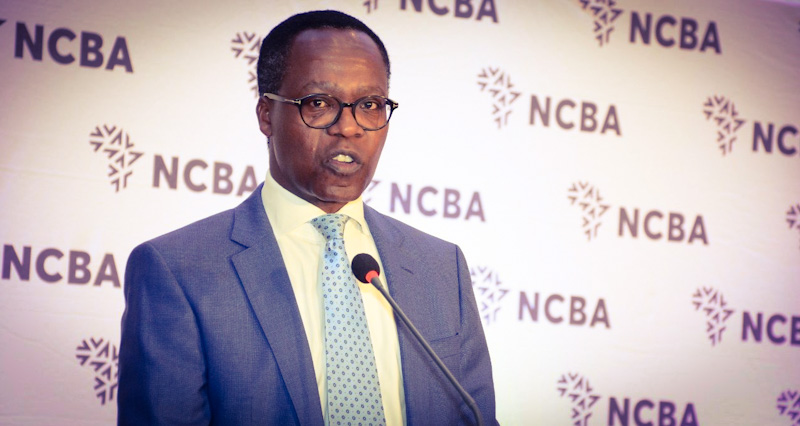 NCBA Group has nearly doubled its profits through 9 months of operations to September. It has posted a 97 percent rise in net profit for the period to ksh.12.8 billion.
Its profit compares to 6.5 billion last year and is largely attributed to higher income for the period which was up by 26.2% at Ksh. 45.8 billion.
Higher income for the Group has been anchored on a 39.8 percent rise in non-interest funded income under which foreign exchange income more than tripled to Ksh.9.1 billion from Ksh.3.5 billion.
NCBA's net interest income has grown by 14.9 percent to Ksh.23.2 billion from Ksh. 20.2 billion last year.
Growth in interest income has been supported in part by an 11.7 percent growth in net loans and advances to customers which stood at Ksh.266.1 billion from Ksh.238.2 billion.
Again, costs for the bank have grown at a slower rate of 8.9 percent to ksh.26.9 billion from Ksh.24.7 billion despite the lender's expansionary stance which is set to see it open at least 12 branches by end of this year.
Evidently, the lower costs growth has been flanked by a 9.8 percent decline in loan-loss provisioning costs to Ksh.8.3 billion from Ksh.9.2 billion.
The lower loan-loss provisioning costs have declined in gross non-performing loans. NCBA has not recommended the payment of an interim dividend for the period.