Invesco Assurance Company, the firm offering covers to public service vehicles, is unable to settle claims on what has been attributed to a liquidity crisis.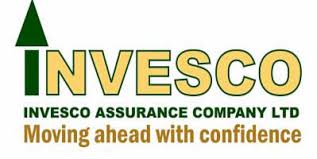 The cash crisis at the insurer has been revealed in a court case where the firm had appealed seeking to challenge a decree ordering it to pay Sh53.28 million to 60 victims of road traffic accidents.
It becomes the latest underwriter whose shaky financial position has been made public after Resolution Insurance that collapsed earlier this year after failing to settle claims from policyholders.
The question of the liquidity of the applicant [Invesco] is a matter of general public importance as the applicant continues to provide service to the public, in the insurance industry and it is important that the issue be resolved," Justice Hannah Okwengu of the Nairobi's Court of Appeal said in a ruling dated November 18, 2022.
"I also take note that the respondents who are said to be accident victims will be prejudiced by any delay in resolving this matter." The court dismissed the insurer's appeal which sought to fight the claims.
The judge added that Invesco had not demonstrated that it had any grounds of appeal in which the chances of the appeal succeeding, could be anchored.
The company failed to prove why it did not serve the notice of appeal to the lawyer of the 60 victims who were awarded the amount in May 2020 within the stipulated time.
Invesco went to court seeking orders to serve a motion of appeal on awardees 20 days after the legal deadline.
The Insurance Regulatory Authority has since 2019 rejected the company's financial performance reports, citing "data inconsistency and non-compliance with submission requirements".
Invesco had in 2018, the last time its financial filings were in order, collected Sh1.5 billion in premiums and controlled a market share of 1.2 per cent of general insurance premiums.