A ship carrying 10,000 tonnes of imported maize will be docking at the port of Mombasa today, this comes just days after the State said it will open the duty-free window for the maize produce to be imported.
The said shipment is getting into the country even before the official gazette is released legally to allow imports. trade cabinet secretary Moses Kuria said last week thatThe gazette notice that we will release will open up the market to millers and anyone to import maize duty-free for six months. The government will not import any maize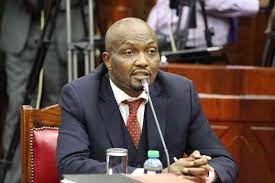 This move comes as Moses Kuria comes accuses the farmers of heading maize so as to push the price of the products high. he further instructed them to sell the maize to millers as the government will not buy them.
"It is estimated that farmers are sitting on 20 million bags of maize. let them release it to millers. you can call me if no miller is buying your maize". he said
This move comes as the government is trying to handle the issue of food scarcity in the country due to the ongoing drought in the northern part of the country. Kenya is facing the worst drought in over 40 years.
Several attempts by the last government to subsidize the price of a two-kilogram packet of maize flour failed with consumers struggling to access the commodity in retail stores despite costing the taxpayers more than Sh 7 billion a month.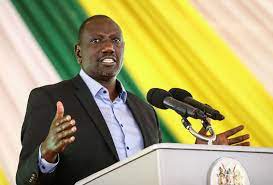 The current president William Ruto had pledged to lower the cost of a two-kilo packet of maize meal to below Sh 100 during presidential campaigns, he, however, has ruled out costly consumption subsidies on flour, saying they are unsustainable.
GMO crops have raised controversy due to the health risks associated with them. moses Kuria the trade cs stated that this is the only way to solve the food crisis.