Cooperative Bank of Kenya is a reputable financial institution that offers a variety of loan options to its customers.
If you need a personal loan, these are the steps you should follow to apply and secure one with the Cooperative Bank of Kenya.
Determine your eligibility
Before applying for a personal loan, it's important to make sure that you meet the bank's eligibility criteria.
The Bank will consider factors like your employment status, credit score and income.
You can check the bank's website or visit a branch to learn more about the specific requirements.
Gather the required documentation
You will need to provide certain documents as proof of your identity, income, and employment.
These may include a valid national ID or passport, proof of income (such as pay stubs or bank statements), a letter of employment, or a recent utility bill.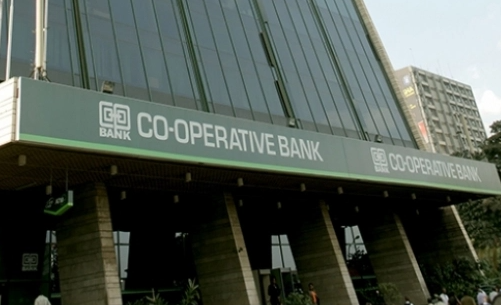 Submit your application
Once you have all the required documentation, you can submit your loan application online or in person at a branch.
The bank will review your application and may require additional information or documentation.
Wait for approval
After submitting your loan application, it will be reviewed by the bank. Depending on the bank's workload, this process can take several days or even weeks.
Sign the loan agreement
If your loan application is approved, you'll need to sign a loan agreement, which outlines the terms and conditions of the loan, including the interest rate, repayment schedule, and any fees associated with the loan.
Receive your funds
Once you've signed the loan agreement, the bank will transfer the funds to your account. The duration for the disbursement of the funds to your account varies but it usually takes a few business days.
Repay the loan
After receiving the funds, you'll need to make regular payments to repay the loan, per the repayment schedule outlined in the loan agreement. Make your payments on time to avoid late fees or penalties.
It is important to remember that taking a loan is a serious financial commitment and should be taken after considering all the factors and the ability to repay on time.
Final Thoughts
Before applying for a personal loan with the Cooperative Bank of Kenya, it's important to read and review their terms and conditions carefully and ensure that you fully understand the repayment schedule and any fees or penalties associated with the loan.
Additionally, comparing rates and terms offered by other financial institutions is important to ensure that you're getting the best deal possible.