Kenya's appeal to foreign investors is at danger due to the falling shilling and a paucity of dollars.
This occurs at a time when investors are selling more shares of Kenyan companies than they are buying.
Dollar shortages limit the capacity of international investors to repatriate funds from investments in the local equity market, according to Morgan Stanley Capital International (MSCI), a New York-based company that provides analytics and investment research to institutional investors.
In a report on the accessibility of various markets to international investors, MSCI stated that "in Kenya, a significant depreciation of the Kenyan shilling has led to a surge in foreign currency deposits, and eventually US dollar liquidity constraints for foreign investors."
The paper also criticizes Kenya's level of market liberalization for foreign exchange, particularly given the absence of an offshore currency market.
Additionally, the onshore currency market has had a lackluster recent history of liquidity.
The adjustment coincides with the devaluation of the shilling and comes as foreign investors are now net sellers at the Nairobi Securities Exchange (NSE).
They are looking for higher profits in developed economies where interest rates have risen in treasuries and corporate bonds.
For instance, the NSE incurred a loss of Sh2.34 billion in September, with the Capital Markets Authority (CMA) stating that foreign exchange issues were a contributing factor.
According to CMA's market soundness assessment, "This tendency has been prompted by a variety of factors, including the hunt for yield in other jurisdictions and foreign currency administration pressures."
This puts the sustainability of intermediaries like stockbrokers and investment banks at risk and poses a significant risk to the Kenyan secondary market, which is heavily influenced by foreign investors.
Since January, foreign investors have removed Sh22.15 billion from the NSE; the only month in which they acquired more than they sold was February.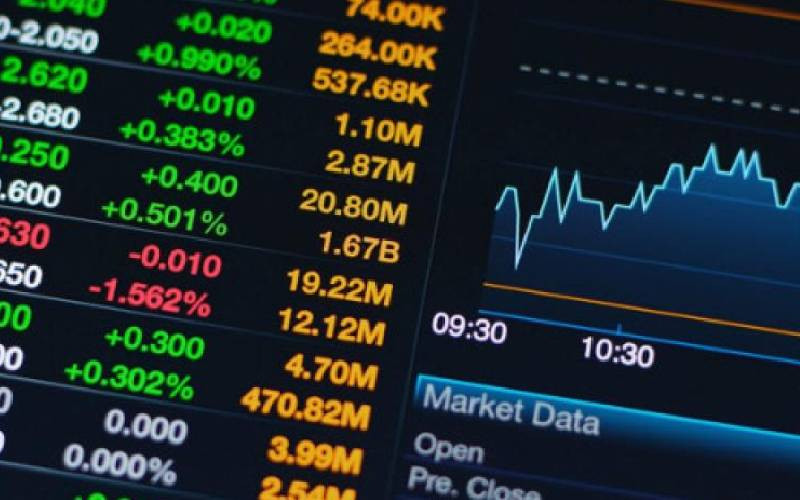 According to data from stockbroking company AIB-AXYS Africa, net selling in October totaled Sh2.61 billion, with October 6 being the worst day with net selling of Sh911 million.
According to CBK data, Kenya's dollar reserves have decreased to $7.286, or only enough to satisfy import requirements for 4.11 months.
This complies with the East African Community region's convergence requirements of 4.5 months of import cover, which is less than the CBK's legal requirement of maintaining at least four months of import cover.
In its most recent outlook report for Sub-Saharan Africa, the International Monetary Fund predicts that Kenya's reserves would reach 3.9 months of import cover by the end of this year.
The invasion of Ukraine by Russia has increased economic instability worldwide, and high levels of inflation in western nations have helped to bolster the dollar, which is regarded as a safe-haven
According to CBK data, as of July, Kenyans had a record Sh905 billion in dollar deposits in local banks—nearly a fifth more than in January—before the amount decreased to Sh895.3 billion in August.
The large dollar holdings have arisen in a situation where importers and investors find it difficult to get foreign money on the local market.
Since it manages the MSCI index, which determines how much money these wealthy investors can invest in a certain country, the MSCI assessment has an impact on how foreign investors see Kenya.
The MSCI Index chooses the listed firms that are thought to be more investible, just like the NSE chooses the best-performing listed companies to make up the NSE 20-Share Index.
Safaricom, KCB, Equity, EABL, Cooperative Bank, and British American Tobacco are currently included in the MSCI index, increasing their visibility to global investors.