Equity bank one of Kenya's leading banks has made a profit of over 33.4 billion Kenya shillings which is a 27% increase from their previous year's collection.
The higher profitability last year is largely attributable to higher income in the period with the Group's total operating income hitting over 100 billion.
the increase in income is also due to a 31%  growth in non-interest funded income (NFI) to Ksh.41.1 billion propped largely by income from trade finance. Equity's interest income has grown by over 20% to Ksh.84.2 billion.
according to James Mwangi, CEO of, equity "The answer is clear. This is a liability-led growth with the customers making the decision to hand us their deposits which we intermediate in the market in the form of loans"
he added that "We have gone back to the market and we want to stimulate the market. We see ourselves significantly unpacking cash held in government securities."
equity has grown over the years and claims that they are very close to hitting its second trillion in five years.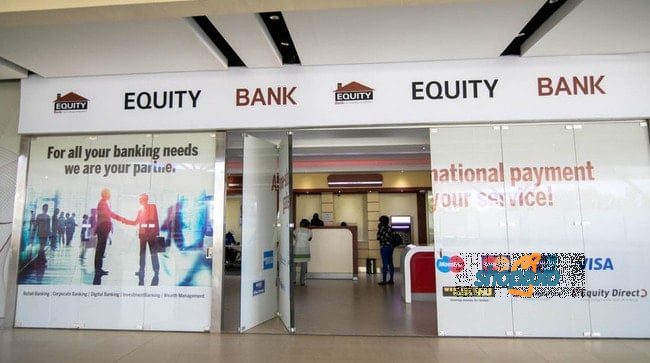 "We have now exceeded the trillion shilling mark in deposits. The customer's decisions are the ones powering our growth and that's why we focus on efficiency. It took us 38 years to build one trillion, but we can now do it in 5 years," he added
equity has opened various branches across the region in countries such as Uganda, South Sudan, Rwanda, and Tanzania.