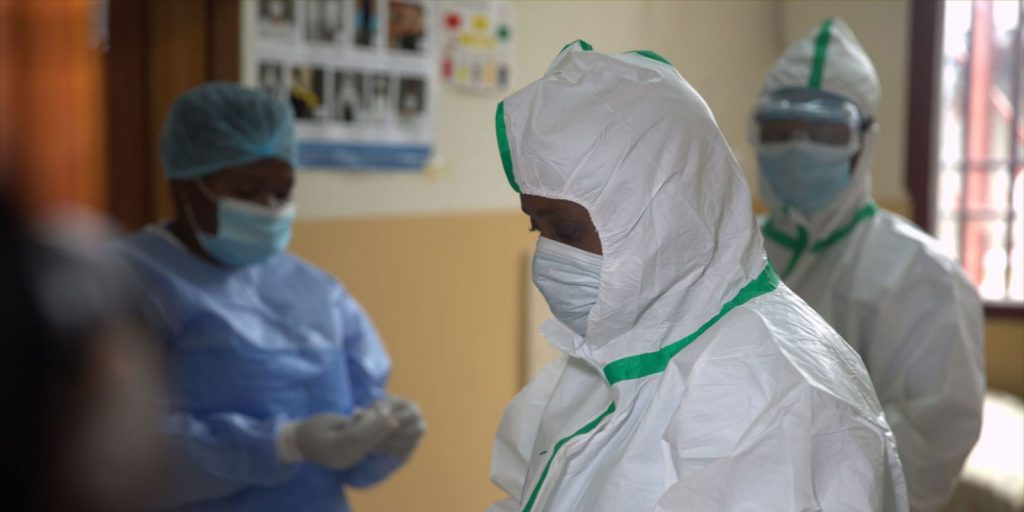 Do you ever wonder why Ebola kills a person just too fast? Well, the reason behind this is that Ebola triggers the cytokine storm in the immune system. According to experts, many other viruses can trigger this shock but Ebola stands out since it tricks the immune system into launching the cytokine storm. Christopher Basler, a virologist, says a Cytokine storm makes the blood vessel walls more permeable.
The storm also triggers a huge release of nitric oxide, which thins out the blood and damages vessels further.
On 26th September 2022, a doctor in Uganda tested positive while receiving treatment at Fort portal, Isolation facility (J Medic) in Uganda. Through his Twitter account, Dr. Jane Ruth Ocero Uganda' s Health minister announce this sad story to the public.
Dr. Jane stated that Ali was the first doctor and second health worker to succumb. The first health worker was a midwife from St. Florence Clinic.
 The Tanzanian citizen doctor Ali had been pursuing a Masters in Medicine and Surgery course at Kampala International University. The death toll from the Ebola outbreak in Uganda has now risen to eight.
The Uganda President Yoweri Museveni ruled out a lock- down to contain the highly contagious virus. On Wednesday 28, 2022, the president said that the country could contain the outbreak. " We decide that we shall not have lock- downs. It is not necessary, " said Museveni. Mr. Museveni went ahead to state that the Ugandan government can control the outbreak as it has done the same before.
Ebola is a Fatal hemorrhagic fever named after a river in the Democratic Republic of Congo (DRC) where it was first discovered in 1976.
This disease makes the immune system forget to make antibodies by essentially shutting down all the alarms of dendritic cells.
On September 27, 2022, the Ministry of Health in the Democratic Republic of Congo declared Ebola Virus Disease as an outbreak. This is after it had affected Butanuka health area, Beni health zone, and North kivu province.
According to the World Health Organisation(WHO), people affected as of 27, September 2022, were about 550 persons.