A Chinese citizen is on the wrong side of Kenyan law after she was charged with stealing and exporting goat testicles on Wednesday in a Nairobi court.
In court documents, Ms Lei Yunyan is charged with getting goat testicles worth Sh 6 million through deception.
Ms Yunyan is accused of obtaining goat testicles worth Sh6,026,775 from one Marsa Goto Ado on various times between September 1, 2021, and November 23, 2022, using a fraudulent device.
The victim claims that despite several attempts to collect the debt, Golden Pacific Investments failed to pay despite receiving 804 kg of goat testicles and 113.2 kg of goat parts from the victim.
Senior Principal Magistrate, Manuela Kinyanjui of a Kiambu court, released Ms Yunyan on Sh500,000 cash bail or an alternative Sh1 million bond after she pleaded not guilty to the allegations.
Before trial, the magistrate required the accused to turn up her passport and other travel documents to the court.
Due to her foreign citizenship and potential flight risk, the prosecution had opposed the accused's application for bail.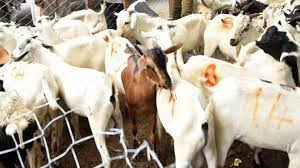 Ms Yunyan, citing her pregnancy, begged the court to grant her release on bond.
As the trial starts, five witnesses will give their testimonies. The magistrate ordered that they would discuss the case for further investigations on April 5.