More than 1800 out of 2028 Sacred Heart Mukumu Girls High School students have reported back to school as learning resumes in the institution.
Mukumu Girls Principal Jane Mmbone told a multi-agency team led by the Western Regional Commissioner Samuel Irungu Macharia that some of the students, especially from forms one and two, had sought transfer to other schools. At the same time, a smaller number were still expected to report to school.
The multi-agency team was tasked to provide recommendations for improved sanitation at the institution, and has, however, declared that there was no new disease outbreak at the institution, contrary to information circulating on social media.
The Principal and the Regional Commissioner told off those peddling lies about the school and asked them to let students concentrate on their studies.
The RC, however, asked parents to continue communicating with the school management about the welfare of their children and called for support from all stakeholders to ensure the smooth running of learning activities at the school.
The school was closed for about a month in April after four students and a teacher died following a disease outbreak.
Public health officials diagnosed salmonella typhoid (a bacteria that causes typhoid) and amebiasis (a parasitic infection of the intestines that causes stomach pain and diarrhoea).
Irungu said the school has been connected to a new water supply by the Lake Victoria North Water Works Development Agency (LVNWWDA), new water purification and chlorination plant nearing completion and the establishment of additional hand washing points.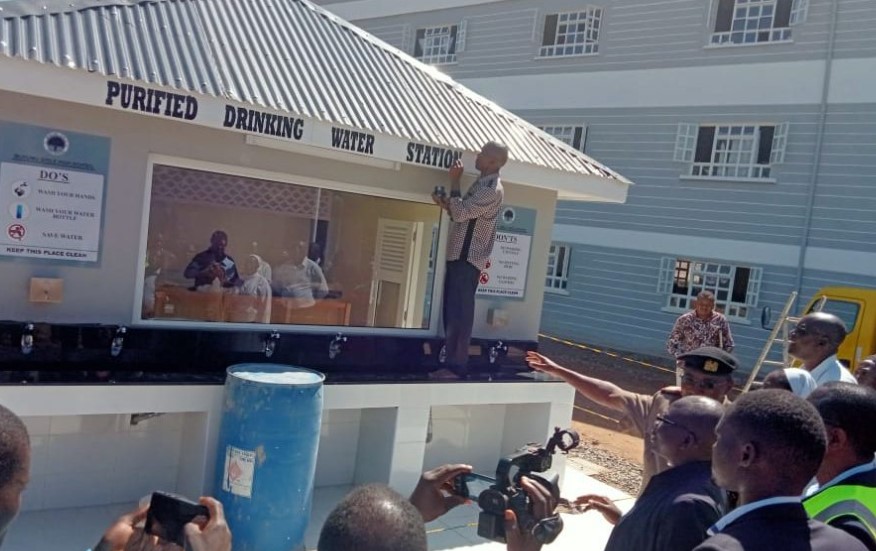 "This is meant to provide safe drinking water for the students, the water which was previously stored by the school was also flashed out, with a borehole now sunk to provide additional water to the institution," he added.
Further, Irungu said corrective measures recommended by the multi-agency team had been put in place, including the renovation of the food store to increase ventilation and the improvement of the flooring in the store.
"New maize stock was also brought in, which was dried for four days to ensure there was no moisture before storing," he added.
Weighing in on the 100 per cent transition to secondary education, the Regional Commissioner noted that it came with challenges, among them congestion in classrooms and dormitories and exerted pressure on the school sewage system.
He, however, assured that the government was committed to improving school infrastructure through working in collaboration with Non- Governmental Organizations (NGOs) and other partners to improve school infrastructure and sanitation.