Throughout the years, the comedian has assumed different characters most of which
have performed well in the showbiz industry. However, his current cross- dressing
style has elicited mixed reactions from netizens. Currently, he is playing a diva
character which has been highly criticized due to LGBTQ allegations. Eric Omondi
started cross- dressing back in 2008 as one way to entertain his fans.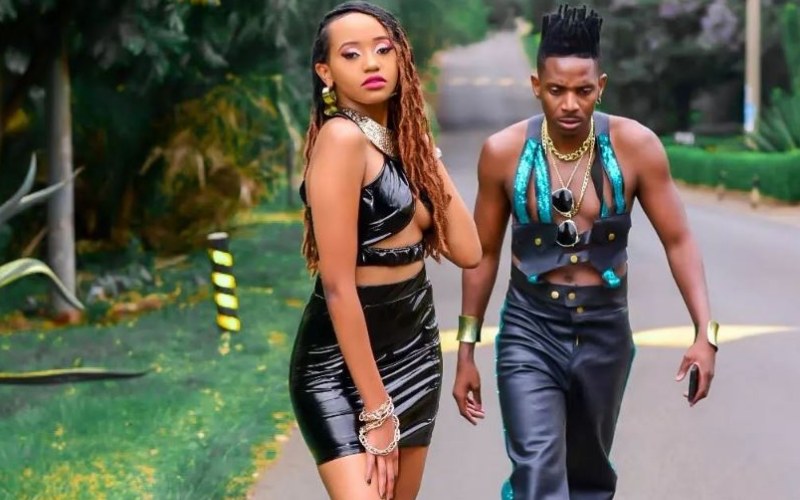 Eric Omondi has always dressed as a woman since 2008. I don't know why every time I do it people act shocked.
Times have changed, fashion ya leo sio fashion ya 2008, confirmed Eric.
He has won the Best Comedian Africa in the African entertainment Awards four
times; Year 2018, 2019, 2020 and, 2021 which according to him won him the title of
the President of Comedy Africa. Eric Omondi is a Kenyan comedian who has
amassed over 140000 subscribers on his YouTube account and 3. 9M on Instagram.
Eric is a combination of many things such as, a comedian, an actor and to some
extent, an activist. He is a self- proclaimed President of Comedy Africa. The
comedian was born March 9, 1985 and started comedy in 2008.
https://waza.co.ke/how-powerful?-this-is-how-a-single-tweet-revived-citizens-tv-sultana-actor-lolani-kalu

During a YouTube interview with Eric Mboya, Mr. Omondi explains divalicious as a
young girl only 21, lesbian and has been in the industry for a short time but outdoing
the rest who have been in the industry for long playing a similar character. He says he
is dynamic and unpredictable in the showbiz and advices actors to push themselves
and do their work to perfection. During the interview, the comedian claims to be the
most talked about comedian in the industry. According to him, this justified the recent
criticism he has received from the likes of Khaligraph Jones, a musician and Oga
Obina a KissFm presenter.
A few months a go, he posted a video holding to a pack of beauty products with the
caption: Flat tummy gel, advertising for a company that most people think made him
come up with his divalicious character. This video of him whining his waist while
dressed in a swimsuit went viral and attracted a number of negative comments from
netizens. According to the comedian, he only cross- dresses to create content which is
relatable to women who happen to be majority of his followers.
Eric has been in the past caught up in controversial situations. Back in 2018, the
comedian was forced to apologize after he shared a video on his Instagram while
dressed inappropriately. Despite not being a musician, the comedian has been very
vocal in fighting for the Kenyan music and he has found himself on the wrong side of
law on the process. Tuesday, November 16th Eric was arrested after attempt to storm
parliament where he lead a section of his supporters wanting the Kenyan media to be
compelled to play 75% Kenyan content. "All local media to play 75 per cent of local
music just like it is in Nigeria, South Africa, Ghana and  Zimbabwe" said Omondi. The
comedian was arrested for the offence of causing a disturbance near parliament
building.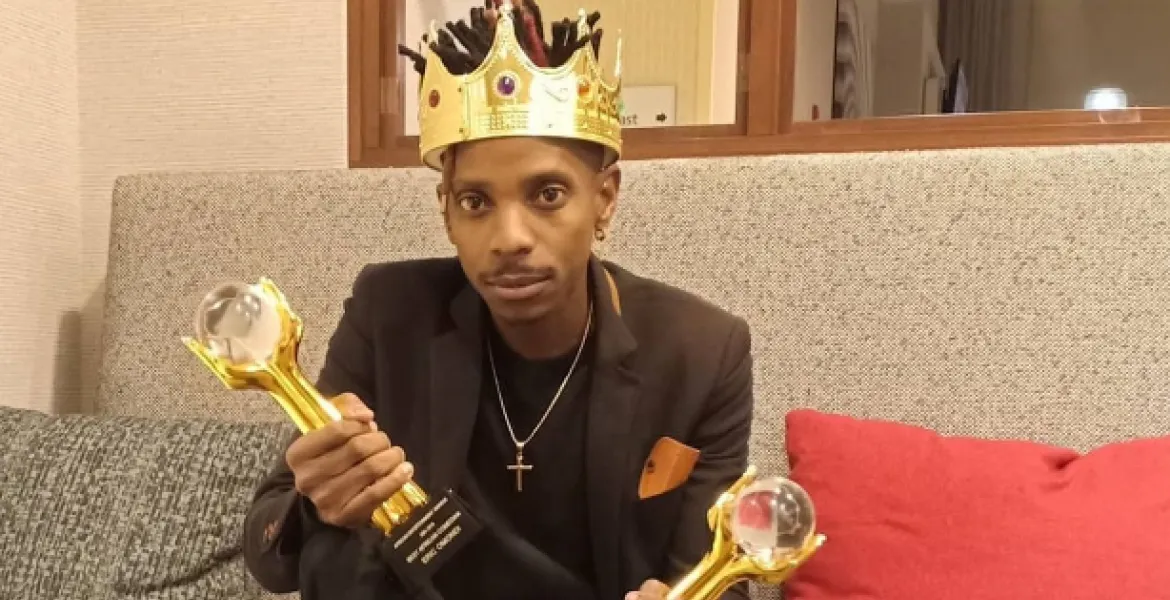 Unfortunately, most musicians feel Eric should only concentrate on matters comedy
and leave music issues to only the musicians since according to them, he has no
grounds to speak or share his opinion regarding the music industry simply because he
is not a musician. Speaking in a press conference, Khaligraph Jones clarified that Eric
should direct his energy towards the comedy industry.