The Real Housewives of Nairobi have just released Episode 2. Minne Kariuki has much to share following the drama she had with Michelle Ntalami in the pilot episode.
Minne Kariuki is an ambitious woman who is willing to step on everyone who gets in her way.
But wait! Have you heard of Lugz? Now, Lugz is Minne kariuki's longtime partner. The program begins in their comfortable home, introducing us to this BFF couple who cook together and gab like high school students.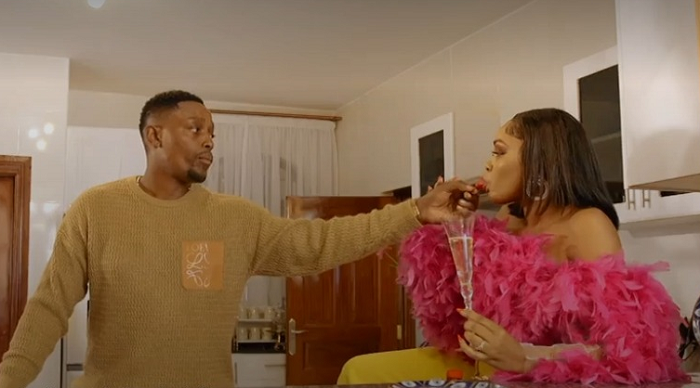 Lugz's and mine seem a very happy and fun couple. Minne humorously says, "What you have is nimemkalia. Ehe! Matako zangu mbili na ni ukweli- nimemkalia. Sawa?"
How Did Minne and Lugz Meet?
Minne previously discussed how she first met Lugz when working as a broadcaster at KBC some ten years ago. Minne said how he was interviewing Jaguar and could spot him with Lugz every time. It was at this time that they exchanged numbers, but nothing much happened. However, she said that there was this one time that Lugz saw her on the streets and gave her a ride, and it was at this point they started texting. Minne said that Lugz used to call her by her Tabasamu name Wivina.



Lugz's Relationship with Jaguar
His real name is Charles Muigai. Lugz is the former manager of the musician Jaguar and former Starehe MP. Since Jaguar quit the music industry to become a politician, Lugz turned to business and is now a city businessman.
When Did Minne and Lugz Began Dating?
The two began dating over 7 years ago. The relationship started when Minne played Wivina in the popular TV series Tabasamu.
Do Minne and Lugz Have Kids?
Minne and Lugz have two children together.


Lugz Title Deed Gift To Minne
Minne received a wonderfully unforgettable birthday surprise from Lugz last June when he gifted her land for her birthday. Minne's themed birthday celebration included special food and décor. But the big moment occurred when Lugz gave the birthday girl, who was obviously puzzled, a khaki envelope.
Minne initially appeared disappointed; perhaps she had anticipated receiving a shiny present, such as the Mercedes Benz C200 she had gotten after their wedding, rather than a scruffy-looking envelope. But, as soon as she took out the title deed and recognized what she was seeing, she could not contain her happiness. The duo shared a long, drenched kiss. Lugz has been and continues to be excited since he met Minne. The Mercedes Benz he gave her at their wedding in 2021 still outshines the title deed birthday gift, despite the fact that it is magnificent.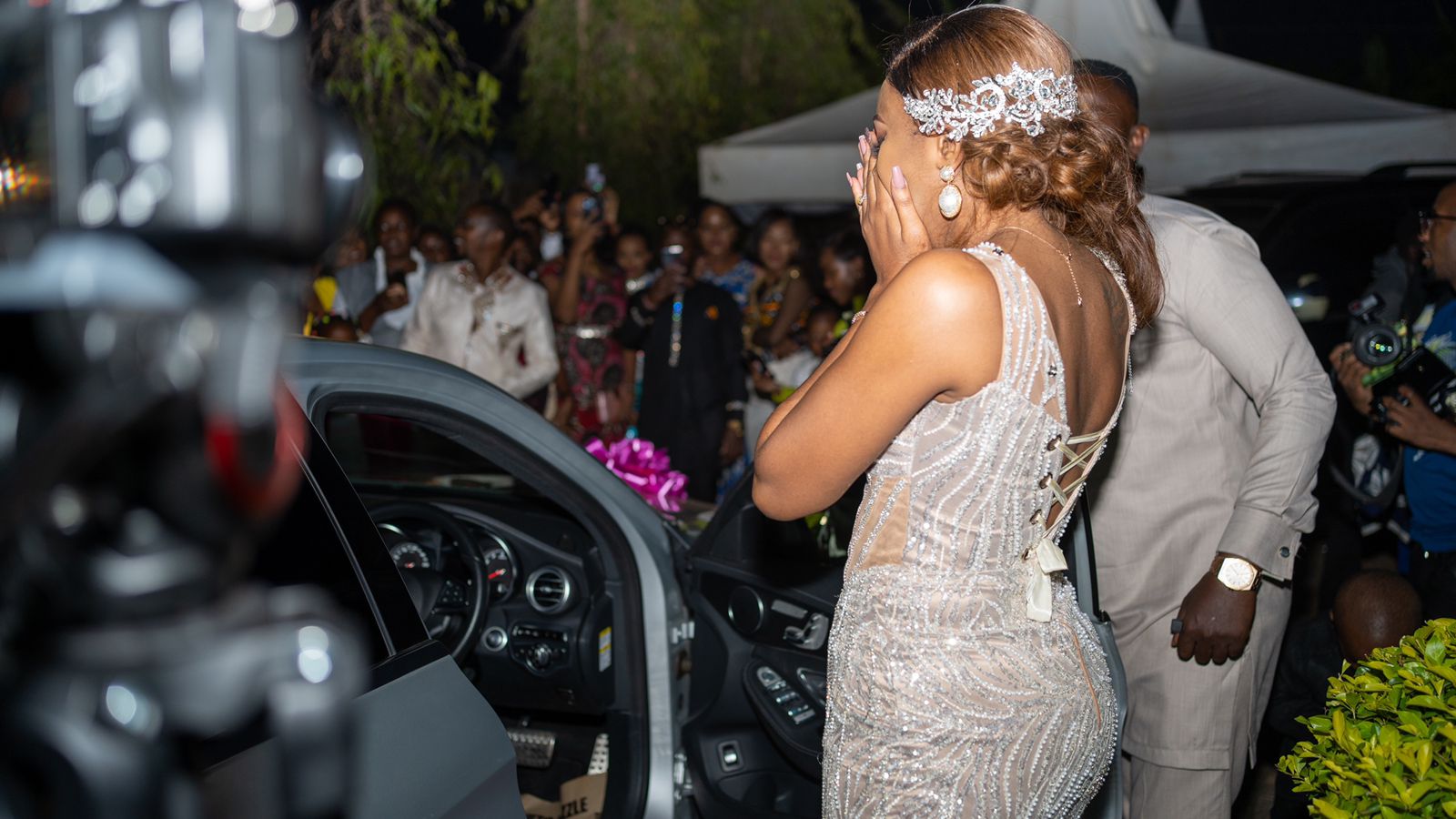 Minne's Ruracio
Celebrities like Jacky Vike and Ringtone Apoko attended the opulent ceremony in Ruiru.
Everyone there saw Lugz surprise his skeptic fiancée with a brand-new, top-of-the-line 2016 AMG Mercedes Benz C200.