Harmonize's ex-girlfriend Frida Kajala seems to have got a suitor. The Tanzanian socialite took to her Instagram yesterday to wish a handsome man called Juma a happy birthday. Kajala called the self-titled blogger "kipenzi changu", which translates to "my love".
Kajala and Harmonize had their second breakup just recently. Harmonize is seen to be in another relationship and so is Kajala.
A Tanzanian blog revealed Harmonize's secret lover only a few weeks prior. After splitting from socialite Kajala, the Tanzanian singer let everyone think he was free. It transpires that he has been dating continuously.
Zuma Udako, a well-known blogger in Tanzania, revealed the suspected woman. Sishkikii, a model, was caught red-handed after sharing Harmonize on social media while honouring his birthday.
On his Instagram Stories, Harmonize revealed that he had delivered her a birthday cake. He did upload a picture of her, but it was of a red automobile. Rumour has it that a few weeks ago, the woman shared a picture of a Range Rover gift she'd gotten for her birthday. It has been assumed that Harmonize gave her the red device. He has a history of giving his wives a certain car as a gift. Kajala was awarded two.
Sishkikii, his new girlfriend, is a model and entrepreneur. Her post tells you that she is eager to date the singer. Here are some Tanzanians' responses.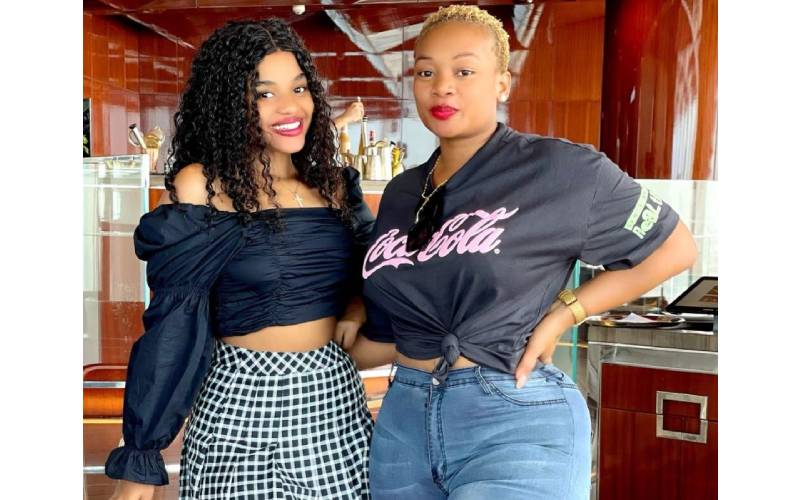 It's unclear what led to the breakup this time, but Kajala forgave Harmonize for infidelity in May and took him back after a brief separation. Harmonize proposed to Kajala on one knee in June, marking the end of the reunion. "Sure," she replied.
That is, up until she responded, "No." Kajala wrote a lengthy post yesterday in which she claimed that she deserved criticism because she had erred. She continued by stating that men are prone to making mistakes, and it was reported that she had removed Harmonize from her Instagram bio and unfollowed him.