It is as simple as that - Men will always crane their necks to give a beautiful or curvy woman a second glance. But just why do they do this?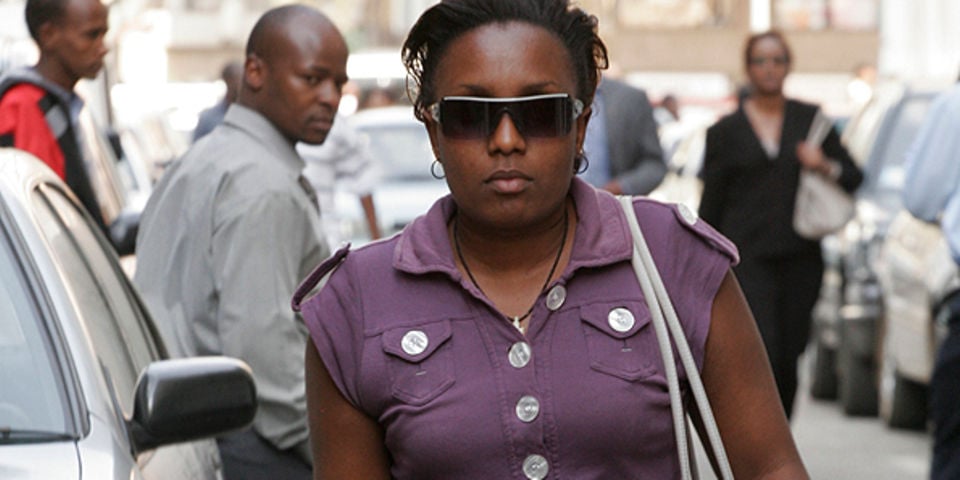 A study in Britain  published in the Daily Mail, showed that 47 per cent of men were found to glance at women's breasts on meeting them.
According to another study, one in every three men will have their eyes on a woman's hips or waist while only one in every five men will remember to look at the face, according to researchers at New Zealand's University of Wellington.
The same study revealed that men stare at a woman's breasts longer than at any other body part.
Perry Rose, author of "Women, Sex and Dating for the Single man" says that men's 'love for breasts' goes back to the days they breastfed as babies. But then she poses, "women also suckled" so why are they not obsessed with breasts?
Glan Fiero an expert in personal growth wonders whether men's glances at particular parts of a woman's body is instinctive, habitual, wanton lust or just male curiosity.
"Men like the aesthetic value of human anatomy. Each looks at the body part that satisfies his sexual needs," she writes.
Still in Britain, a study by Kodak Lens Vision Centre that investigated "men's eyeball activity" towards women showed men check out on average 10 women a day and this takes about 43 minutes of their total day in terms of time.
"This is about 11 days in a year of "undressing women with their eyes". Just looking and admiring female anatomy," the study noted.
So, do we have the same problem nearer home and what do the men say about it?
"Any nice looking breasts that are sparingly exposed will definitely interest my eyes," says Charles Kanake who says he looks at a woman from the front and the first criteria he uses to determine her beauty is whether her breasts are firm and perky or not.