Edday Nderitu, the wife of Mugithi maestro Samuel Muchoki nicknamed Samidoh, has accused her husband and his baby mother, nominated Senator Karen Nyamu, of upsetting her family.
Edday tweeted a throwback Thursday photo of her family with Samidoh when they both had two children, drawing numerous comments from her fans.
However, one fan noted that the family was OK until the devil entered and shattered the once-happy marriage.
"Then the devil's spirit from the forest appeared... I had no idea he was married. That was the year's joke. "May God remember this once cool and happy family," stated the fan.
"I tell you... and just like that, the family was turned upside down," Edday responded.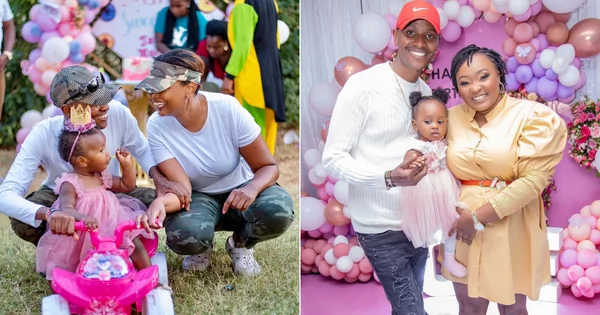 Edday disclosed earlier this year that her 15-year joyful marriage had devolved into a complex union in the previous three years, exacerbated by Samidoh's romance with Nyamu.
"It has been exactly 15 years of union full of ups and down; it was a humble start where little was sufficient for us, and the last years it has been just pain, I have stayed faithful to you regardless of disrespect, humiliation, and being trolled on social media, you've made me look dumb and took my silence for granted," she wrote on her Facebook page.
She also voiced disdain for having raised her children in a polygamous household.
"I have helped you nurture your talent and have supported you through it all, but one thing I have said to you and will say again is that I will not raise my children in a polygamous family, especially with a woman who is my senior, has no morals, and has zero respect for my family."