Kenyan artist-cum-influencer Akothee has requested Lang'ata Member of Parliament Phelix Odiwuor, alias Jalang'o, to read her eulogy when she dies.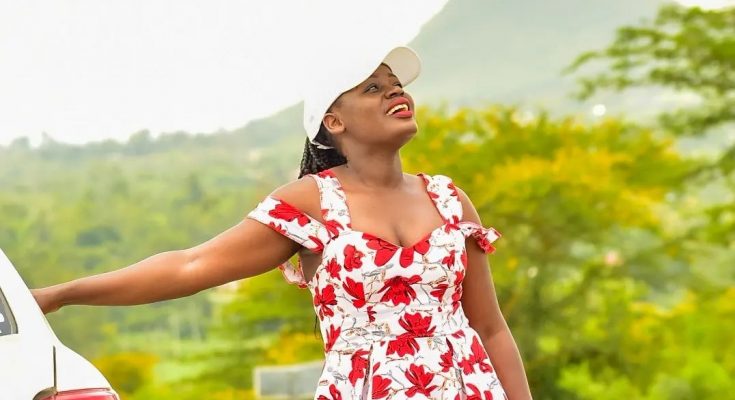 She thanked the first-time politician for trusting her when no one else did.
"People might not know your other side apart from being a public figure. You have family wisdom. I have no idea how you handle me, but somehow what others can't tell me to do, you find a way of putting it your own way, and I find myself melting," Akothee wrote in part. In her type, she also added that Jalango is the only person who fought for her.
"Mheshimiwa since we spoke two days ago, I feel like a huge burden has been taken off my shoulders. I see clearly and better now Trust me No one Could have done it iliwaahinda wote. I stood in my corner because I felt attacked from all corners. I felt everyone took sides and I was left to fight for my own space,"
In a past post, Akothee revealed that her medical insurance cover will cater for her medical bills and in case it isn't enough, her assets should be sold to top up.
"Family is Family, even on my deathbed, I will always be there for my family, My sister-in-law was buried in my absence since I was down fighting for my health at The Karen Hospital But I still joined the family financially where I could," she said.
"Me and buying coffins and dresses, for funerals. I have no idea why I would miss paying my hospital bills and attending to others, what an irresponsible woman," she wrote in par."
Akothee revealed that her mum is also insured.
"As I told you before, I have medical insurance as, the last expense, and I have insured my mother & my sister's Son, insurance could not take my dad because of his age and medical conditions, but I am paying his hospital bill's from my pocket, which I am very okay with."
"My inpatient covers up to Sh 5,000,000. So After this is exhausted and I am broke, please just offload one of my Assets and bury me in peace ' she wrote in part."
The Sweet Love hitmaker also warned anyone who would want to start a pay bill number to raise funds for her burial, saying it was taken care of.
"My coffin is already taken care of, anyway, as I have the last funeral expense covered. Anyone coming up with a pay bill on my burial will be a scam," she posted.