Six people have been killed along the Eldoret turbo road after a matatu collided with a tractor without headlights.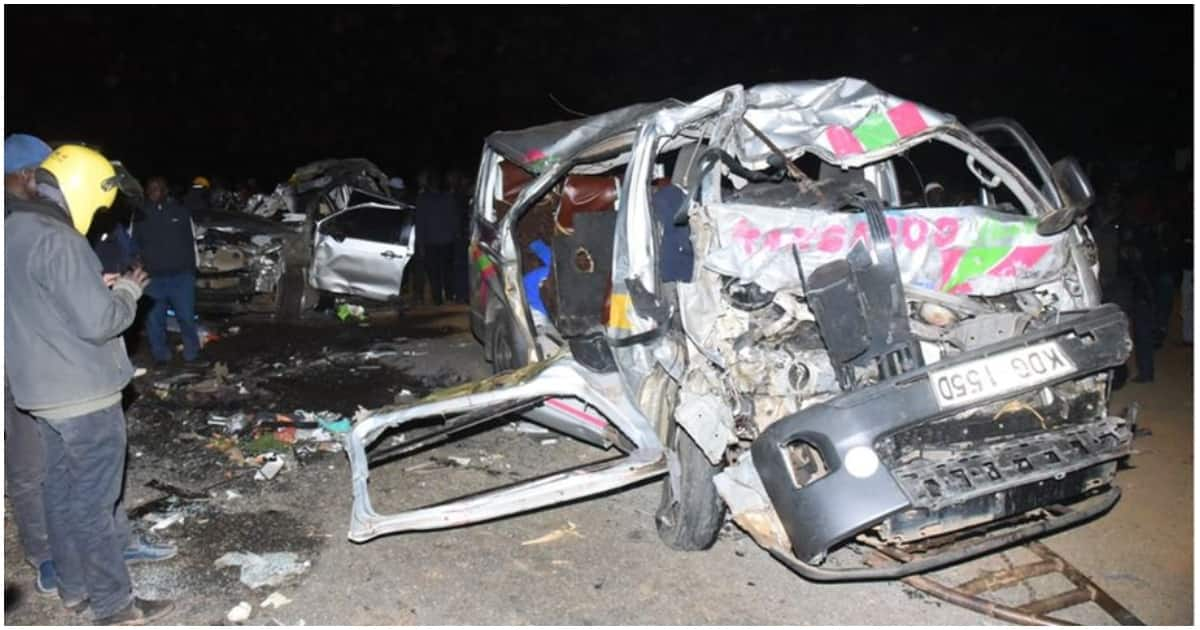 According to police officers at the scene, the accident occurred after a tractor without headlights collided with an eleven-seater matatu that was heading to Kitale from Nairobi.
The accident happened on Wednesday night in maili tisa. six people died on the spot and others who received serious injuries are receiving treatment in nearby hospitals.
Members of the public and the uasin gishu county rescue team arrived at the scene and were helping with the rescue mission and administering first aid to the injured.
Eldoret turbo road is considered a blackspot due to the many accidents that have occurred at the location.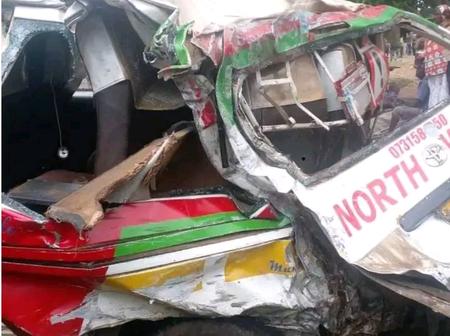 According to a report by the Kenya police service between January and September, it indicated that 3,541 of the accident victims, 22% died, 7,236 were seriously injured, and 5,147 were slightly injured.

it is almost the festive season and many Kenyans will the going upcountry to be with their families this festive season. Kenyans are advised to be vigilant and say something when they see something.
drivers are instructed to be keen on the roads and to avoid overspeeding in an effort to make more trips. driver error is cited as the cause of many road accidents in the county.