Kenya Power's chair person Vivienne Yeda has informed investors that she will be quitting on December 16.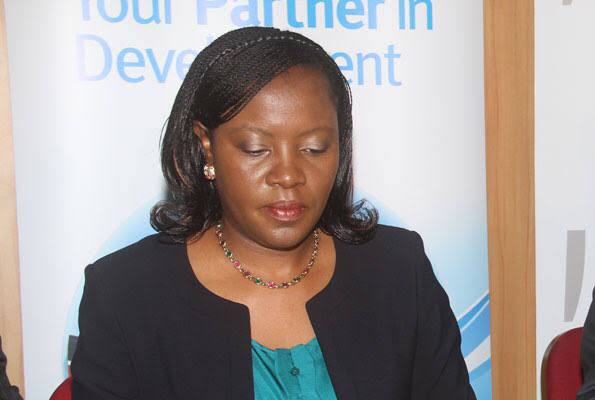 Kenya Power chairperson Vivienne Yeda is set to quit the utility after the Treasury opted not to support her re-election at the firm's AGM set for December 16.
Ms Yeda, who was tapped in November 2020 to shepherd the turnaround of Kenya Power, informed investors she will be quitting on the day of the shareholder meeting.
sources says that the new government was uncomfortable with her stay at Kenya power and links with top officials at State House under the Uhuru administration.
Her exit will add to the instability on Kenya Power's board and executive suite that has seen directors quit in quick succession.
"We received a November 18 letter from the Treasury indicating the government's desire for the removal of Vivienne as director of Kenya Power," said a Kenya Power top executive. "Vivienne did not want to fight and opted to retire."

Traditionally, a change in administration often triggers shake-ups in parastatals as the President and ministers move to assert their influence over government-managed firms that have previously been used as centres of patronage by previous regimes.
"Ms Vivienne Yeda has given notice of retirement as a director with effect from the date of the annual general meeting," Kenya Power said in a public statement yesterday.
Ms Yeda also serves as CEO of the East Africa Development Bank.
She joined Kenya Power in 2020 on a freshly minted board that had a brief of restructuring the company and lifting the utility firm from losses.
Ms Yeda's term as Kenya Power's chairperson was expected to expire in November 2023.
Last year, Kenya Electrical Trades and Allied Workers Union (Ketawu) threatened to go on strike to push for the resignation of Ms Yeda and othe three directors.