China recorded a record-high number of COVID-19 infections on Thursday, this has led to many cities in the country imposing localized lockdowns and other curbs that are affecting the world's second-largest economy.
China recorded 31,444 new local COVID cases for Wednesday, breaking the record set on April 13, when Shanghai was in a city-wide lockdown that would last two months.
The number of covid infections had been slowly going down since earlier this year but has gone up again prompting the lockdown.
This is a huge blow to investors in china who were hoping to continue doing business once china eases its rigid zero-COVID policy that, along with a downturn in the property market, is battering the economy.
The Chinese government has insisted that its zero covid policy is effective and that it is necessary in ensuring that lives are protected.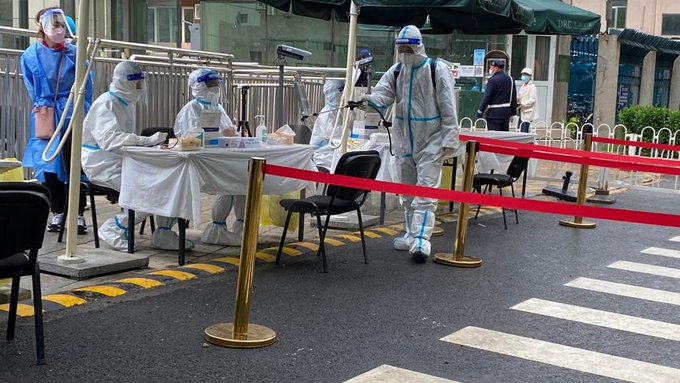 China is known for its large factories and manufacturing plants, most of these were heavily affected when covid hit, and residents are struggling to make ends meet without stable work and are in fear of when the next shutdown will happen
"We believe reopening is still likely to be a prolonged process with high costs," Nomura analysts wrote in a note. The brokerage cut its GDP forecast for the fourth quarter to 2.4% year-over-year from 2.8%, and also cut its forecast for full-year growth to 2.8% from 2.9%.
Nomura an analyst in shanghai says that Shanghai-style full lockdowns could be avoided, but they might be replaced by more frequent partial lockdowns in a rising number of cities due to surging COVID case numbers. The bank has also lowered its GDP growth forecast for next year to 4.0% from 4.3%.
China is still largely blamed for how covid spread. they have been accused by the west of being silent on the infection during its early stages.