Directorate of Criminal Investigations reveal they are recruiting 50 snipers who'll support operations of other units. DCI boss Amin Mohammed sought to allay fears the government was setting up a death squad. The snipers will strategically be deployed to help curb crime in Kenya.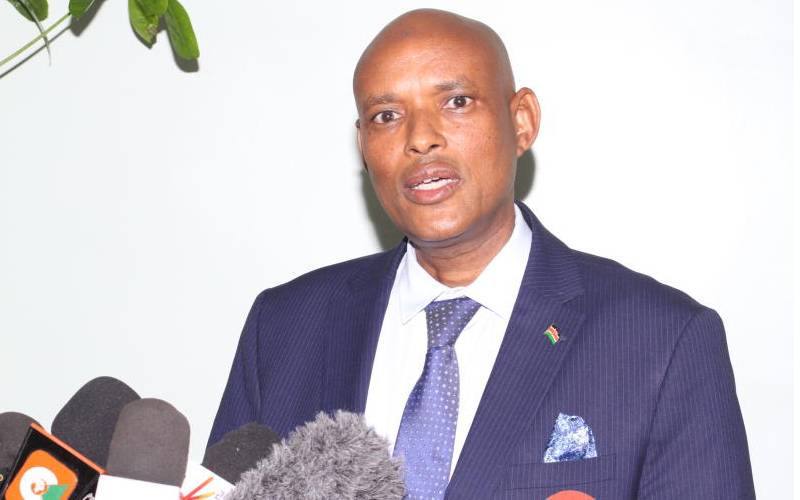 In particular, the marksmen will be deployed alongside other units that will be responding to serious criminal activities such as Anti Stock Theft Unit and Anti Terror Unit.
The 50 snipers are being recruited from the General Service Unit (GSU) and the Anti-Stock Theft Unit (ASTU).
In a letter addressed to the Deputy Inspector General of Police, Mohammed Amin requested for a shortlist of candidates who will then be selected through a rigorous process.
Shortlisted candidates will present themselves to their respective units' headquarters for further processing.
"The units are not meant to destroy but to protect, that is what the police does," Amin reassured.
The shortlisted officers should not be older than 40 years of age, and must not have any disciplinary issues.
The candidates are also required to have served at their units for a minimum of five years before joining the special unit.
The snipers will technically be responsible for making situational assessment and providing necessary information for other officers.
"Apart from giving support to other units during operations, the marksmen will also be used to collect necessary intelligence as part of their responsibility," Okeyo said.
The formation of the two specialised units comes just weeks after disbandment of the Special Service Unit (SSU) and days after the dissolution of Anti-Counterfeit Unit (ACU).
There are security concerns that the new unit could soon morph into a killer squad that will be used to terrorise Kenyans.
"All special units can be used for good or for bad intentions. It all depends on the administration," Security Analyst Okeyo Jaso explained.
DCI's Special Service Unit was disbanded in October 2022 after it emerged that they took part in the abduction and disappearance of two Indian citizens Mohamed Zaid Kidwai and Zulfiqar Ahmen Khan who were working for President William Ruto's campaign team.