Information Communication Technology (ICT ) CS Eliud Owalo might be committed to civil jail for failing to reappoint former KBC managing director Naim Bilal as ordered by the court on October 31.
According to a contempt of court application, Bilal wants Owalo to be committed to civil jail for disobedience of court orders issued by Justice Ocharo Kebira by the labor court.
"On November 8, the CS was served with the copy of the decree, and he has refused and declined to obey the court order," read the application.
He claims that e has failed to take action towards compliance with the said court order, despite being served and several inquiries from the CS.
Bilal was appointed the managing director on March 29, 2019, and on August 31, last year, he made an application for renewal of his contract of service as is required by law.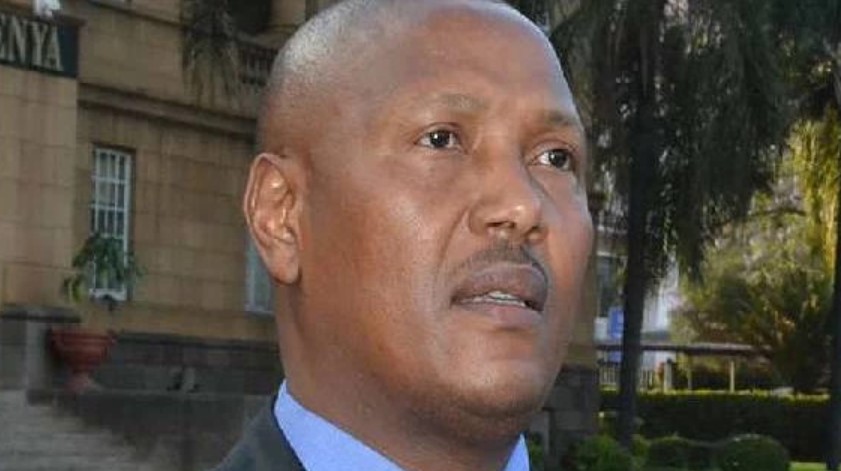 He moved to court challenging the decision by the former CS Joe Mucheru not to renew his contract that ended early this year even after the KBC board recommended his reappointment.
The court ruled in favor of Bilal and directed the CS to reappoint him in his judgment.
"An order of mandamus is hereby issued against the CS ICT and Information directing him to reappoint Naim Bilal pursuant to the recommendation of the KBC board and have the same gazetted as required by law," the order reads.
Mucheru said that the Ministry and the Head of Public Service took a position that fixed-term contracts expire automatically upon the expiry of the appointed period, with no reasonable expectation for renewal.
However, the court dismissed their argument ruling that it was only to the extent of the general rule, and the position ignores the fact that there is now firm jurisprudence that there are situations that can impel a departure from this general rule.
"I am convinced that the contract was an objective basis for the expectation, and any reasonable employee engaging good judgment would have a genuine belief that the contract was to be renewed; therefore," the court ruled.
Further, the court said that Bilal proved he had a legitimate expectation that the contract was to be renewed and that the state had violated the same and continued to withhold publication of the Gazette notice for his reappointment.
Additionally, the judge dismissed the submissions by the ministry that the KBC board recommendation was not binding to the head of public service, ruling that it does because the board knows the employee better.