As it steps up a multi-agency operation to combat banditry, the government has banned low-altitude planes from flying over troubled regions in several parts of the North Rift region.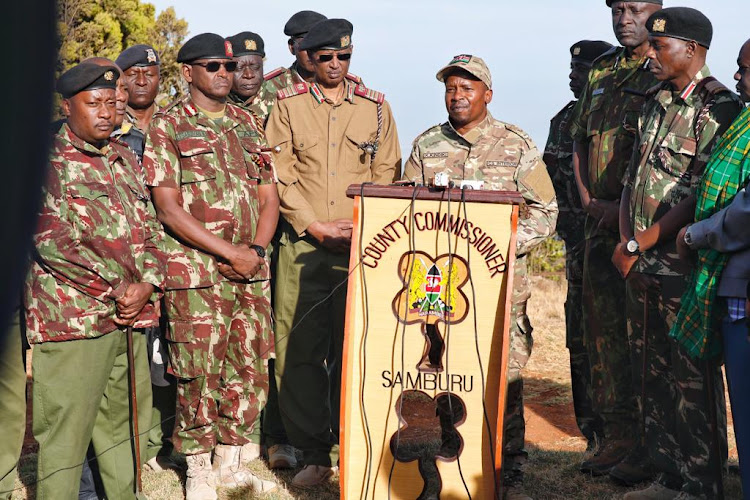 The prohibition, which goes into effect on Monday, will continue until further notice.
Only planes involved in the ongoing security operation would fly in the region, according to Interior Ministry Secretary Kithure Kindiki on Sunday.
Kindiki announced new security measures for the six troubled areas in the Kerio Valley Belts on Sunday in Malaso, Samburu. "With effect from Monday, March 13, 2023, low altitude overflight of any region by any aircraft other than those participating in the ongoing security operation is now PROHIBITED, 0830 HOURS until further notice," Kindiki said.
The order to establish a no-fly zone is in response to claims that some ruthless, influential individuals have been transporting fighters, ammo, and weapons using helicopters.
In the past, allegations that a "mystery chopper delivered ammunition" surfaced.
David Pkosing, a member of parliament for Pokot South, was detained by officers from the Directorate of Criminal Investigations in Nairobi on February 16 on suspicion of supporting banditry in the troubled North Rift region.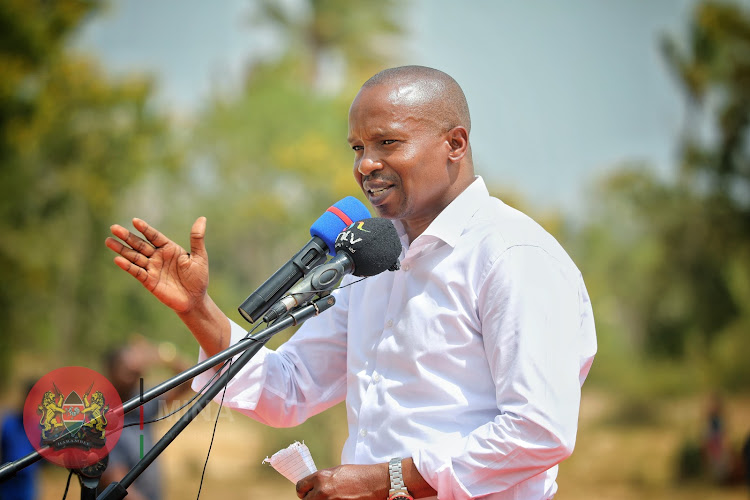 The updated security measures to quell banditry in the northern portion of the country, Kindiki also ordered the immediate vacation of citizens living in 27 gorges, escarpments, caves, ravines, hills, and forests.
Kindiki subsequently gave residents of the impacted areas in the counties of Baringo, Laikipia, Samburu, West Pokot, and Turkana 24 hours to leave as soon as possible as of Sunday.
"So, I designate these sites as crime scenes, and anyone caught there will be termed a suspect in armed banditry, a suspect in aiding and abetting banditry, or a suspect in being an accessory after the fact. Everyone must leave right away," Kindiki emphasized.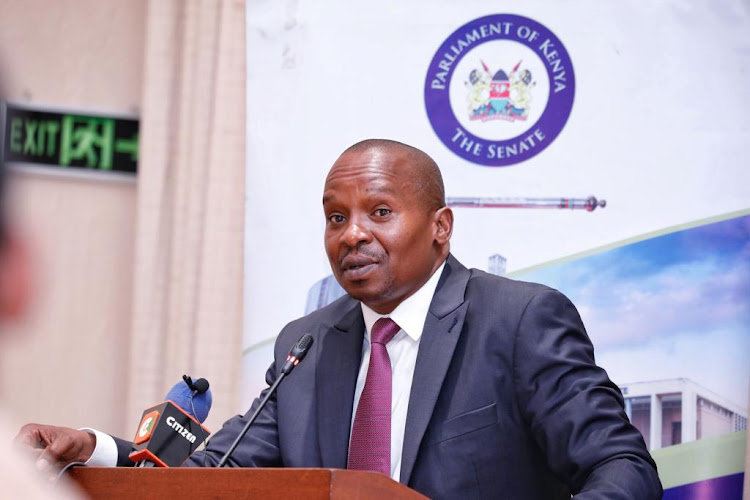 The Korkoron Hills, Tandare Valley, and Silale Gorges are among the Baringo regions impacted.
The Lekuruki Hills, Losos and Kiape Caves, Mukogodo Forest, Kamwenje, Warero, Ndonyoriwo, and Sieku Valley are among those in Laikipia.
The Ltungai Conservancy, Longewan, Nasuur, Lochokia, Lekadaar Escarpments, Lolmolok Caves, Pura Valley, Malaso Escarpment, and Suguta Valley are among the Samburu regions that are out of bounce.