Kenya has finally deployed the  Taifa-1 satellite aboard Falcon 9 on Saturday 15, after three failed attempts.
The satellite, Taifa 1, blasted off aboard SpaceX's Falcon-9 full-thrust rocket from Space Launch Complex 4E (SLC-4E), Vandenberg Space Force Base in the USA.
The satellite was to be launched on Tuesday, April 11, aboard the SpaceX Falcon 9 rocket f at 9.44 am Kenyan time.
However, the Ministry of Defence, in conjunction with the Kenya Space Agency, shared a joint statement informing the Kenyan public that the Space Exploration Technologies Corporation (SpaceX) had announced a 24-hour delay for the launch of the Falcon 9 Transporter 7 mission earlier scheduled for Monday 10 April 2023 at 11.44 pm Pacific Time (Tuesday 11 April 2023 at 9.44 am Kenyan time).
Further, it was postponed to Tuesday, 11 April 2023 at 11. 44 pm Pacific time (Wednesday 12 April 2023 at 9:44 am Kenyan time).
Moreover, for the third time, the launch of Taifa-1, the 3U Earth observation satellite, was postponed on Friday, 28 seconds before liftoff.
Kenya Space Agency Engineer Pattern Odhiambo said that the launch was postponed due to bad weather as the risk of damaging the satellite is high.
"There is also the risk of the rocket falling back and causing death in case it lands in an area that is highly populated, "said Odhiambo.
The satellite is intended to aid in environmental monitoring, natural resource management, and agriculture, amongst many other benefits.
"The local farmers will benefit from the satellite launch as data collected will be specific when planting season comes," said Odhiambo.
Odhiambo emphasised that farmers will know where to apply fertilizers and pesticides, which will reduce wastage and improve efficiency.
He also added that, inevitably, crop production will be improved.
1KUNS-PF experimental (temporary) CubeSat was the first Kenyan-owned satellite to be launched into space.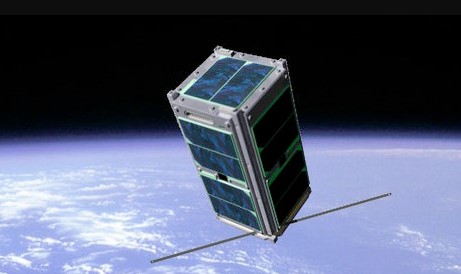 It was developed and assembled by the University of Nairobi (UON), with technical support from Japan Aerospace Exploration Agency.
It was launched on 11 May 2018, from Kennedy Space Center in Florida, by a SpaceX Falcon 9 rocket and decayed on 11 June 2020.