Pokot South Member of Parliament David Pkosing
has threatened to start the impeachment process of the trade CS Moses Kuria if he continues importing Genetically Modified Maize (GMO) AND non-GMO maize into the country.
The MP says that Moses Kuria is not mandated to order the importation of the maize without public and stakeholder participation.
"There are no roadside declarations in this country; it must be public participation; there must be a gazette notice which will be tabled in parliament,"
Pkosing said.
Speaking at Parliament Buildings on Tuesday, he further asked Moses Kuria to follow due process, respect the constitution, or face impeachment.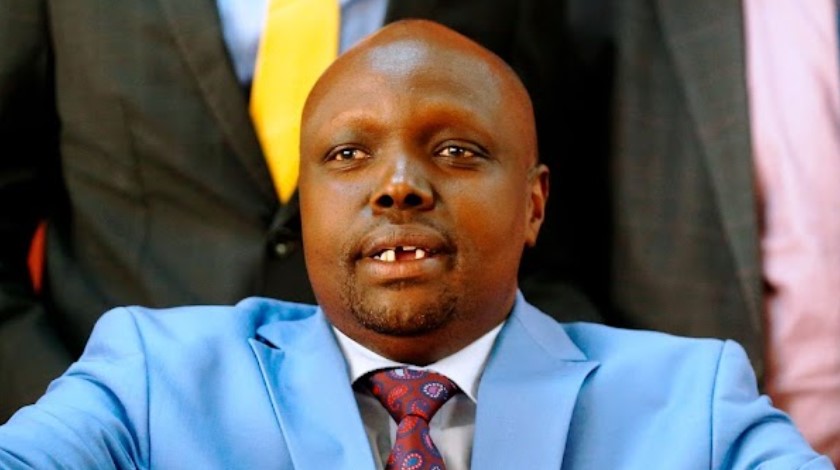 "We want to tell Moses Kuria that he will be the first Cabinet Secretary to leave office and might leave before the end of this month or before Christmas. If he continues like this, we will impeach him. We will collect signatures from tomorrow," he added
This comes hours after a ship carrying 10,000 tonnes of imported maize was confirmed to have docked at the port of Mombasa.
The Kenya Ports Authority confirmed the entry of the maize into the country, saying it is white, but they could not affirm where it was coming from and whether it is GMO or not.
About two weeks ago, Investments, Trade and Industry Cabinet Secretary Moses Kuria said the government will allow the importation of duty-free maize for the next six months.
The move is to address the maize shortage that has led to an influx of its flour.
"In view of the food situation in the country, I shall be signing instruments to allow duty-free imports of GMO and non-GMO Maize for the next 6 months," Kuria said.
However, Members of Parliament have urged the state to retract the importation as farmers from Kenya's food baskets are harvesting the crop for this season.
There has also been a public outcry over the same on health effects of GMOs.