On Friday morning, police officers fired in the air. They launched tear gas canisters onto vendors protesting the destruction of their make-shift booths at Ndurarua Primary School in Kawangware, Dagoretti North.
A tear gas canister allegedly exploded within the school's grounds, sparking a commotion as students and instructors scurried for shelter.
Following the incident, approximately 20 kids reportedly lost consciousness. They were rushed to local clinics for treatment.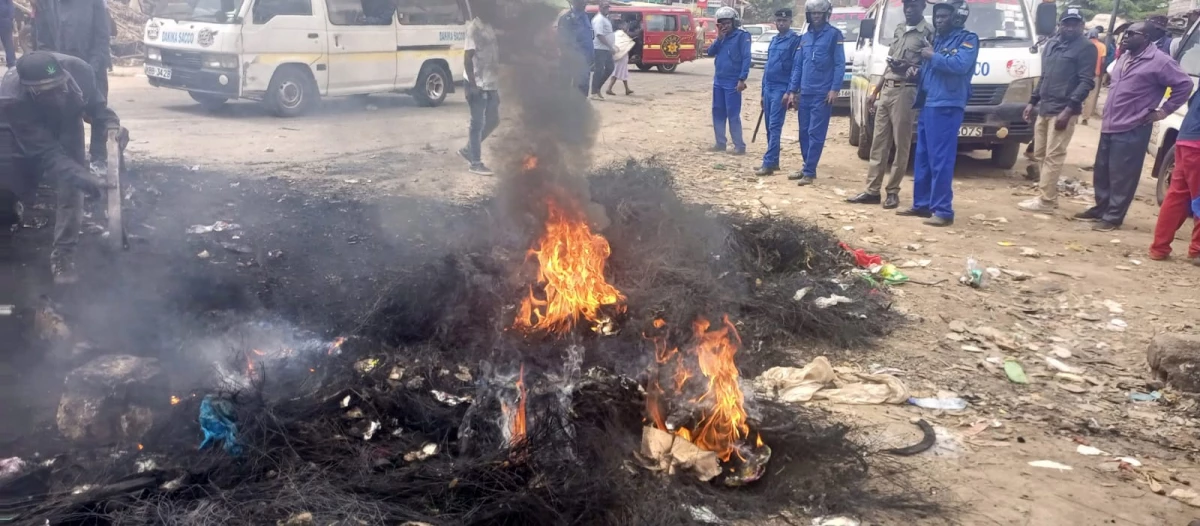 During the brawl, one of the protestors was shot and injured, with the protesters claiming that they had not been served with eviction notices.
"They failed to provide us with any notices; police just started attacking people, and one of us was shot and injured as a result," said Sospeter Muchiri, a resident.
They also charged the police with randomly attacking residents in the region.
"We want to know why law allows for property demolition and harassment of ordinary mwananchi who work tirelessly to make ends meet?" Muchiri posed for the camera.