According to witnesses and officials, al-Shabab terrorists launched synchronized strikes on five military outposts in Somalia's Lower Shabelle region, killing at least 12 militants and civilians.
According to Somali officials, two suicide trucks packed with bombs blew up Sunday at the AMISOM military camp in Bula Marer, 110 kilometres south of Mogadishu and one of the region's key towns. The camp was then attacked by al-Shabab soldiers.
A bomb-laden minibus approached another AMISOM base in the adjacent Golweyn hamlet and exploded.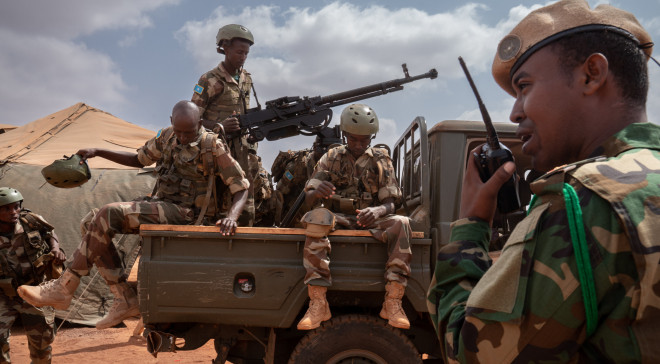 Al-Shabab terrorists also used mortars to attack a third AMISOM base in Barawe. In addition, the insurgents carried out infantry strikes on two Somali government locations in Qoryoley and Mashallay.
Ali Nur Mohamed, Deputy Governor of Lower Shabelle Region, informed VOA Somali that AMISOM and Somali troops have defeated all attacks.
"There was one main attack on Bulo Marer, and all the other attacks were intended to distract troops in those camps from reinforcing and helping Bulo Marer," Mohamed explained.
They destroyed two trucks in Bulo Marer, and then militants attacked the camp from behind, attempting to enter the carnage, but troops beat them off." On the condition of anonymity, security sources told VOA Somali that at least ten Al-Shabab members were killed in the Bulo Marer combat.
According to reports, a minibus carrying exposed people attempted to attack the camp's gate in Golweyn Hamlet, but AMISOM troops destroyed the bus with a rocket-propelled grenade.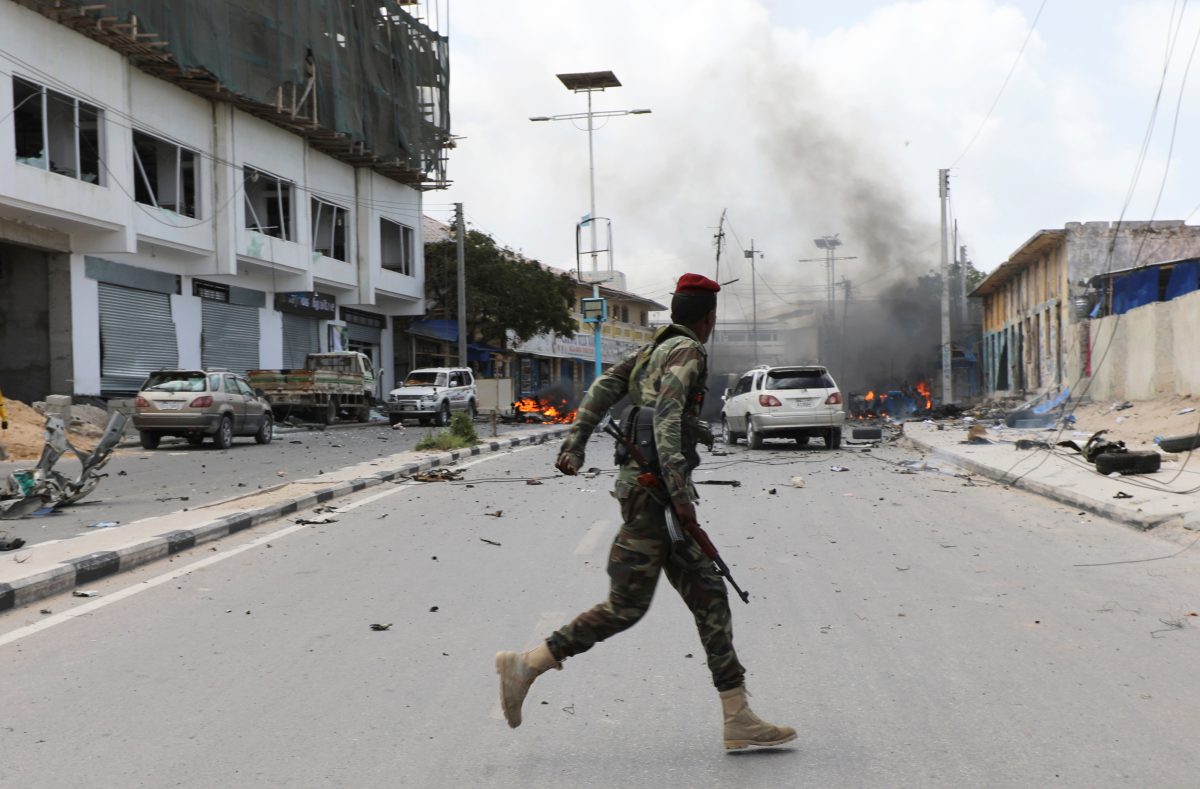 Meanwhile, Al-Shabab militants have attacked Somali government strongholds in Mashallay and Qoryoley, but Somali forces have also rebuffed these attacks. According to a Qoryoley resident, two militants were killed in the encounter. Mohamed corroborated the figure.
Al-Shabab said the attacks killed 59 Ugandan soldiers and 14 Al-Shabab fighters. That assertion has not been independently confirmed.
According to Mohamed, Al-Shabab is rampaging over the region with no serious counter-attack from AMISOM or Somali government forces.
He claims that for the past four years, AMISOM and Somali troops have failed to undertake a major operation to reduce and eliminate the Al-Shabab threat. He claims that political tensions in Mogadishu divert attention away from a region where Al-Shabab is responsible for most strikes against Somali and AU targets.