Traders in gikomba town woke up on Thursday morning to a shock after finding out that their stalls had been razed to the ground by another fire incident.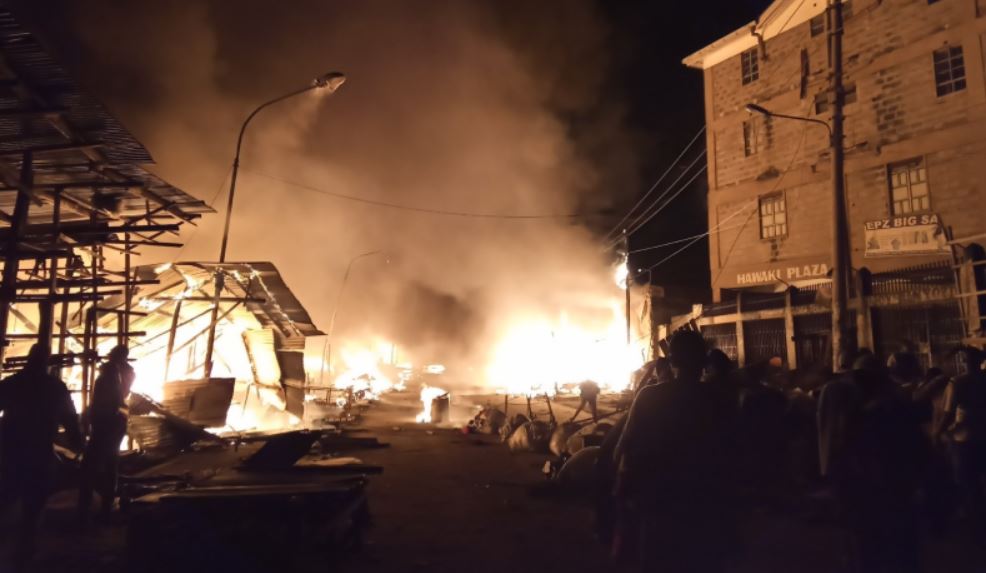 The fire broke out in the jua kali area bringing the traders' stalls to ashes. property of unknown value was destroyed by the fire that started in the early morning hours of Thursday, November 24th.
Traders and firefighters from the city are at the scene trying to put out the fire in an effort to prevent the fire from spreading to other areas.
The Gikomba market is not new to incidents of random fires. This market has been razed to the ground several times, it is not a matter of if but of when another fire will happen.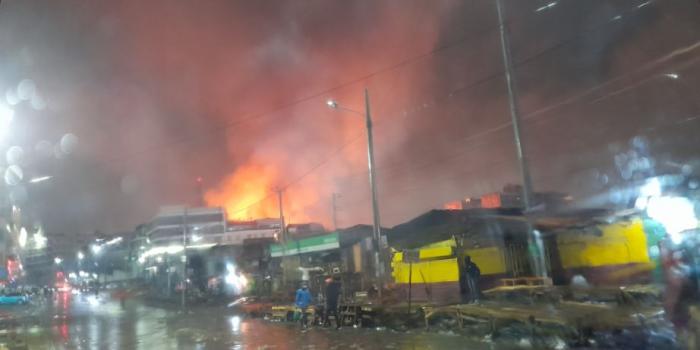 Traders have been calling on the government to find a lasting solution to these incidents. in 2017 the government said that it had set aside 19 billion Kenyan shillings for the construction of a better market that was to cater to the traders and minimize the chances of fires erupting. this plan is yet to be actualized.
Gikomba traders will have to assess the damages and rebuild from scratch.
these fires have been attributed to faulty electrical lines connected illegally.