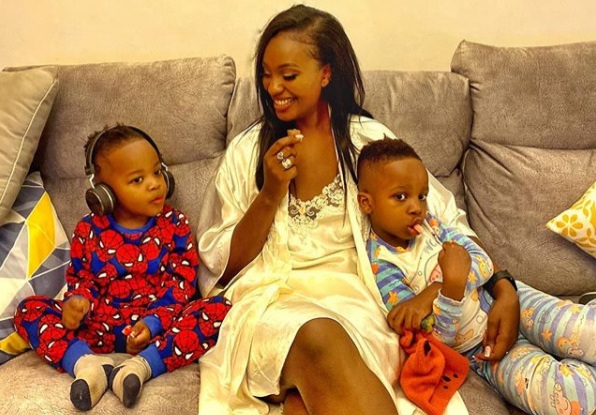 She a Kenyan influencer, a lawyer, and a proud mother of two. Maureen Waititu recently took to social media to talk about struggles single parent go through as well as her success this year. Maureen was responding to a fellow content creator Just Ivy in line with a question she posed to other parents asking they had survived the academic year. "CBC parents how are you after paying fees four times this year?"
Responding to this, the mother of two texted this, "Congratulations mama! I look back and can't believe that I did 8 terms with two kids. God's grace is sufficient-He provides. We powered through the anxiety and we made it"
Maureen Waititu went through a painful break up with his ex-boyfriend Frankie Gym It. Indeed, parenting is not easy and especially for single parents. Apart from paying school fees, how you deal with them determines their future.

Their mental, physical and spiritual wellbeing is all on you as their parent. Knowing how to handle your children is the first success to parenthood.
This only happens when you are patient and understanding. Your kids will mature differently depending on their age. Accepting this and knowing how to treat them is very important. This is how you can be part of your children's healthy habits and raise them well.

When Maureen says she is overwhelmed, as a single mother she really means it. Just because your children do not go to work every day and worry about the bills does not mean their lives are stress-free.
Learning new things in school can often be times of stress for your children. It is therefore the work of her as a mother to take care of that too.