General Muhoozi Kainerugaba has slammed old leaders for dominating the young generation in politics and has declared that he will be on the ballots for the Presidency in 2026.
In his usual Twitter rants, the 48-year-old serving military officer and presidential advisor special operations quoted several 'young' leaders from the west saying that his time to lead was running out, and he was tired of waiting for his turn.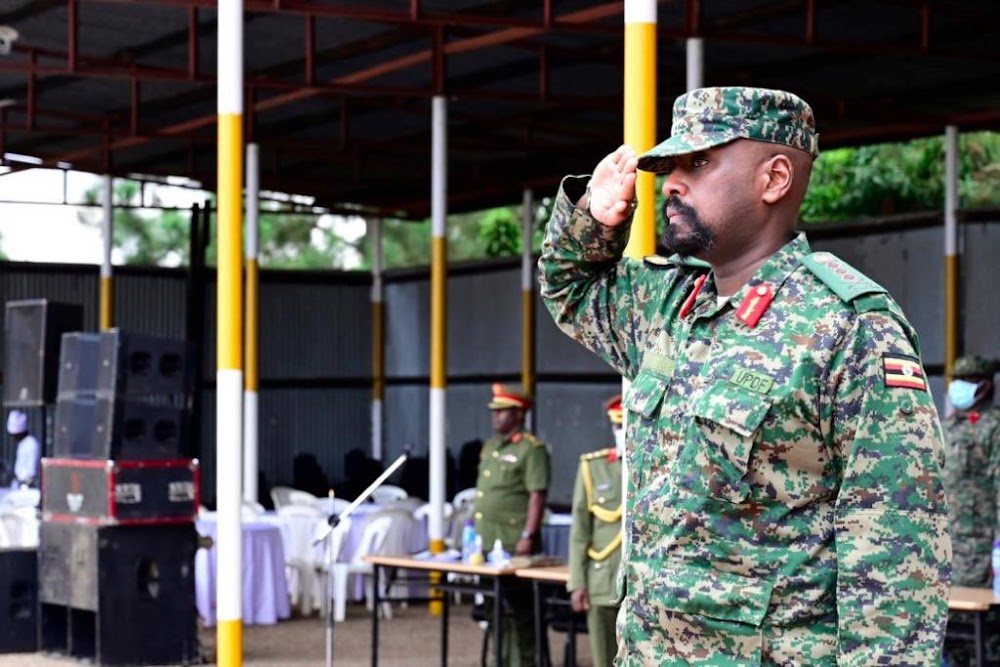 How many agree with me that our time has come? Enough of the old people ruling us. Dominating us. It's time for our generation to shine. Retweet and like.

— Muhoozi Kainerugaba (@mkainerugaba) March 15, 2023
"You have wanted me to say it forever! Okay, in the name of Jesus Christ my God, in the name of all the young people of Uganda and the world and in the name of our great revolution, I will stand for the Presidency in 2026!" he said.
Gen Muhoozi has recently publicly criticized members of his father's party, the ruling National Resistance Movement (NRM), which has been in power since 1986. Museveni has ruled Uganda for almost three decades and shows no signs of stepping down.
Muhoozi is a very controversial figure on Twitter who isn't afraid to speak his mind. He recently appointed himself the mediator in the war between Russia and Ukraine, tweeting using Putin's picture, saying that he will soon begin his great tour to the countries to the north and that he will start by visiting his Russian hero, Vladimir Putin, adding that he will also visit His Excellency Zelensky, President of Ukraine. It's time to bring this insane war to an end.
Last year he threatened to capture nairobi twice. In his rants on Twitter, he said it would only take him two weeks to capture nairobi. On the other hand, the Ugandan government has asserted that Muhoozi's opinions on his Twitter page are his own and do not represent the views of the entire country.