Kuria East Member of Parliament (MP) Marwa Kitayama has said Kenyans engaging in demos should not use the four embattled IEBC 'Cherera four' commissioners as a rallying point.

Kitayama has called upon those in the Azimio coalition to tone down the aggressive statements they've shared claiming they are not included in the constitution of new IEBC officers.
"Raila Amolo Odinga has been central in whichever IEBC or anything electoral that has been set up in this country. These Cherera fellows are a product of the opposition when they were in government," Kitayama said.
"When you say you want to be involved, it doesn't matter how many times you involve them. They will still get there and since IEBC is an institution, it'll do what institutions do, follow the law. If you lose an election, don't tell us again to remove these ones and bring others."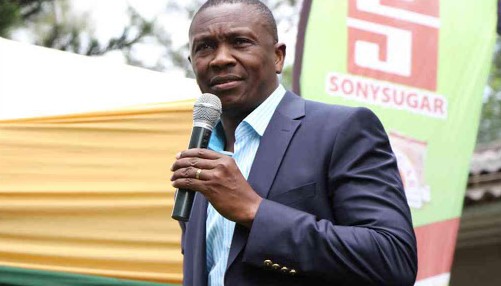 The MP stated that requests made during the protests to reinstate the Cherera four should be a thing of the past and should not be used as an attempt to rile up Kenyans.
"The process that was undertaken for them to be out is totally provided for in the law. One, you can resign and go, so why are people protesting that someone resigned? It's absurd," he declared.
The most recent case to go before the tribunal was handled legally in full view of the Kenyan public and cameras.
Raila must carefully examine his life and assess what has caused him to lose the Presidential election five times, Kitayama continued.
"Please find out why you're losing elections, learn from it, find a way of winning an election so that you leave Kenyans to be," Kitayama stated.