Meru county Governor Kawira Mwangaza is not having any good days in office as the MCAs are on her neck as they keep pushing for her impeachment.
Dennis Kiogora who is the county's minority whip has moved a motion seeking to impeach Governor Kawira Mwangaza. Kiogora has accused the county boss of breaching the Constitution and making illegal appointments. 38 ward representatives are in support of this motion.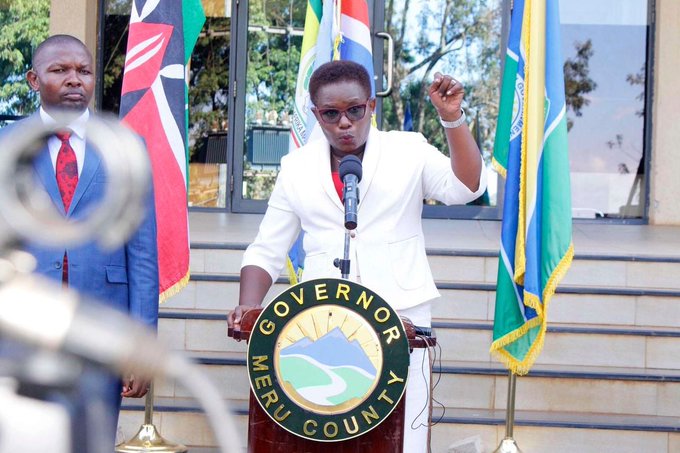 Several accusations have been labeled against the governor these include the appointment of her spouse to the county offices, employing county staff at various locations without following due process while also the dismissal of other county staff members without notice
They also claim that the governor has violated the constitution so many times. Article 196 of the Kenyan constitution Constitution states that a county assembly shall openly conduct its business and hold its sittings and those of its committees in public and facilitate public participation and involvement in the legislative and other business.
The county assembly has requested the residents to send submissions by the 28th of November. in order to remove a governor from office the following procedure has to be followed. A motion is tabled in the corresponding County assembly. the governor is then given time to defend themselves against the claims.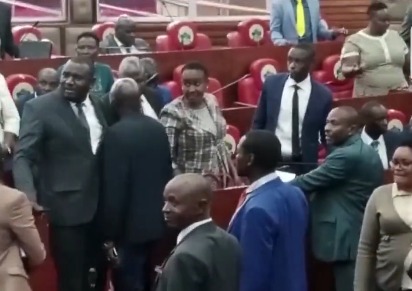 The Clerk of the county assembly shall, at least seven days before the date on which the motion is to be moved in the assembly— (a) serve the Governor with a copy of the motion and copies of the written memoranda, and invite the Governor to appear and be heard by the county assembly specifying the date, time and place for the hearing
If the motion is supported by 67 out of 69 members of the county assembly, the county assembly speaker communicates to the Senate speaker. the speaker has to convince a seating within 10 days. if the motion goes through the governor he's 14 days to appeal the decision at the high court.
If the motion succeeds kawira will become the third governor to be impeached since devolution and the first one under this administration.