Raila Odinga has criticized President William Ruto for allegedly being involved in a covert scheme to disrupt the ongoing bipartisan negotiations, which only resumed on Wednesday.
Mr. Odinga accused President Ruto of pressuring the Jubilee Party group led by East Africa Legislative Assembly MP Kanini Kega to demand membership in the 14-member bipartisan committee, thereby causing the most recent attempts to halt the negotiations.
Following Eldas MP Adan Keynan's withdrawal, the faction demanded the suspension of discussions to resolve the impasse resulting from the August 9 presidential election until Jubilee is represented in the committee.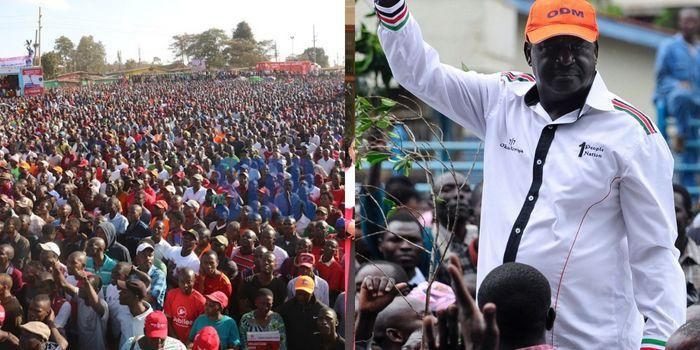 Mr. Odinga has strongly condemned the Jubilee party's demand for membership in the bipartisan committee, claiming that it was orchestrated by "the highest levels of the Kenya Kwanza regime" and supported by the faction that has pledged allegiance to the President. He called this demand a "State-sponsored assault on multipartyism," which goes against the issues that the bipartisan committee aims to address. He also expressed that it is a clear indication that the Kenya Kwanza regime lacks sincerity and is unwilling to engage in meaningful dialogue.
"Kenya Kwanza is obviously using its hired backers to derail the talks or render them unworkable through unending legal action. These games can end up costing a lot," he continued.