The Spanish national football team put a tremendous performance against Costa Rica in a match that ended 7-0 in favor of Spain.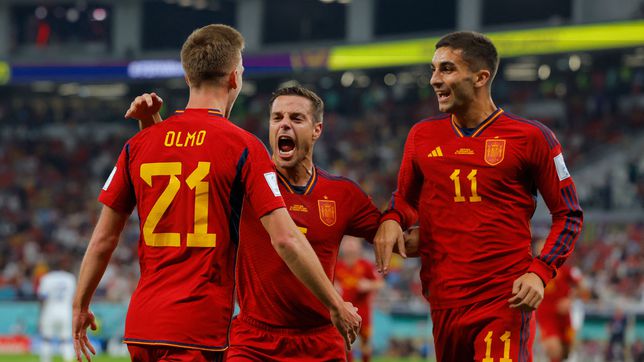 That was the first ever Spain largest win with 7 goals in the world cup history ever.
Spain appeared to be one of the country's that people looked down to and even outlined them in this world cup but they showed the potential of being title contenders by winning with the highest number of goals and with a clean sheet surpassing England 6 goals against Iran.
With a squad of quit a few number of stars but young talents, Spain managed to score 3 goals before the halftime whistle was blown with a huge ball possession in both halves of the game.
The young talented golden boy of the year and Barcelona star Pablo Gavi was crowned the man of the match at the end of the game.
Three goals in the first half, four in the second yet I'd argue the performance before half-time was even better than that in the second period.
A faultless performance from Luis Enrique's men, who were bright and slick in possession, although their work off the ball was perhaps even more impressive.
In attack, their movement allowed them to find space between and in behind the Costa Rica midfield and defence, while they relentlessly pressed to regain possession on the rare occasion that Costa Rica had the ball. Luis Enrique will want his team to play like that every time they take to the field.
A match to forget for Costa Rica, who set up defensively with a back five but had to rip up their game plan after only 11 minutes.
It's hard to say that Luis Fernando Suárez's side played badly in possession because they saw so little of the ball but they really struggled to deal with Spain's passing and movement.
A game for them to put to the back of their minds as quickly as possible ahead of their next match.
Spain equaled Germany's 7:1 win against Brazil in the World cup semi finals of 2014.
todays fixtures will see two African teams get down to business with Cameroon taking on Switzerland, Neymar's Brazil will take on Serbia and Ronaldo's Portugal to face Ghana later.