Despite coming back from a 2-0 deficit to draw 2-2 with managerless Leeds on Wednesday, Manchester United boss, Erik ten Hag criticized his team's "terrible" start.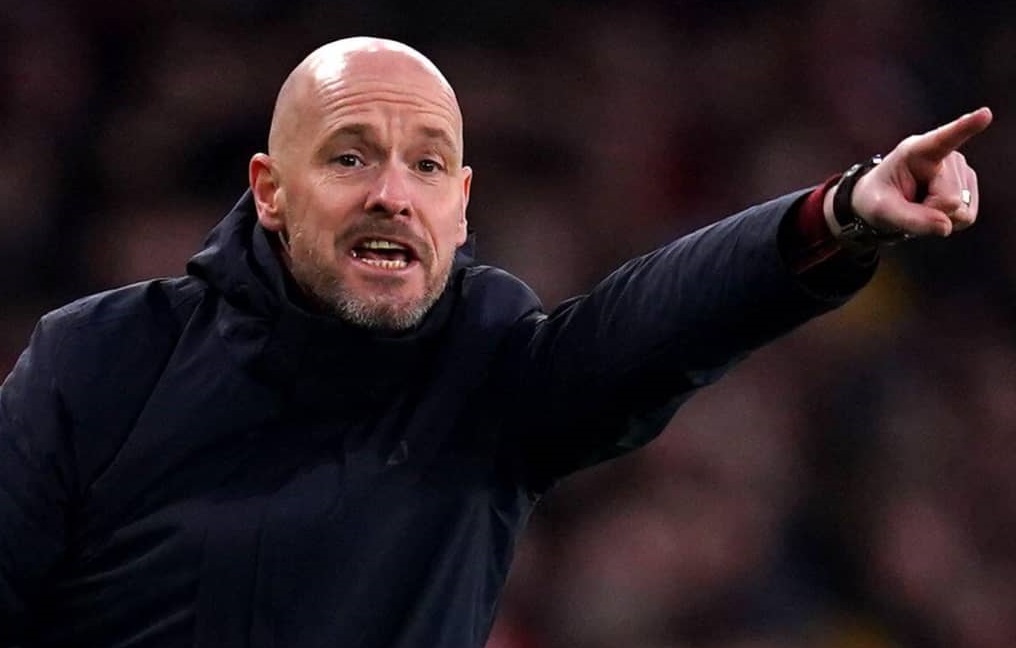 Jesse Marsch was fired by Leeds on Monday after seven games this season without a victory.
The visitors were on track to defeat United for the first time since 2010 despite having only one 20-minute training course to ready again for the trip across The Pennines.
After just one minute, Wilfried Gnonto handed Leeds the perfect start, and Raphael Varane's own goal extended their lead during the second half.
The Red Devils rallied after Marcus Rashford's 20th goal of the year, and Jadon Sancho's maiden goal since September extended their home unbeaten streak to 16 games.
Following the initial two Premier League meetings between the teams in five days, Ten Hag observed, "You can say we earned a result since when you're in a battle and return from 2-0 down, it is good.
On the other hand, it is unacceptable to open a derby the way we did. We could have prepared better for the conflict, and fighting requires preparation.
Despite having played two extra games, third-placed United is still seven points behind leaders Arsenal.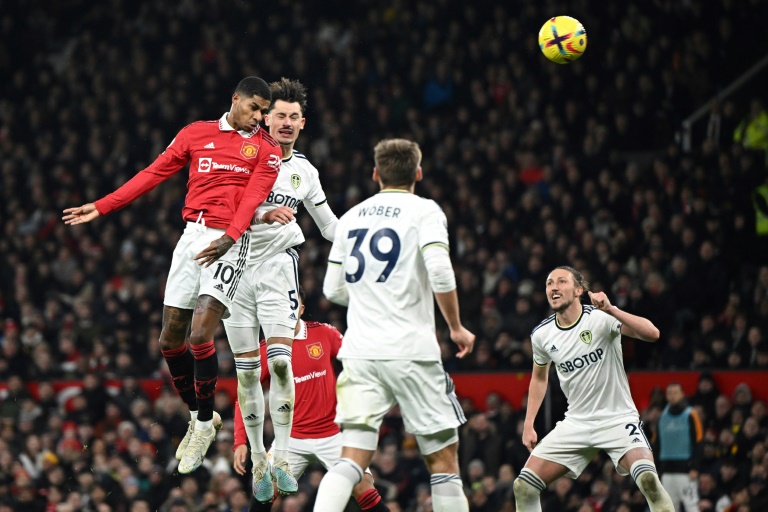 Leeds, who move one spot ahead of the relegation zone, will benefit more from the draw.
Casemiro failed to score.
Casemiro's absence in central, which allowed Leeds to counterattack at will, was much missed by United.
Gnonto ignited the game after only 60 seconds as he struck the bottom corner for a fourth goal in league matches. Gnonto has emerged as a consistent bright spot for Leeds during an otherwise depressing season.
Alejandro Garnacho missed a chance that would have tied the score for United before halftime, and then Max Woeber cleared the ball off the line just after the  Argentine had passed Illan Meslier.
However, the home team struggled to get going after halftime and paid the price.
Raphael Varane converted Crysencio Summerville's cross into his net after Gnonto had again been the driving force behind the play.
Skubala, who is still undecided if he will serve as manager when Manchester United visits Elland Road on Sunday, said: "I believe it evokes faith in the squad that they're talented enough for this level."
"They know that, we know it, and all we have to do from here until the conclusion of the season is go after every game."
Sancho and Facundo Pellistri, who replaced the ineffective Wout Weghorst and Garnacho, provided Ten Hag with the answers.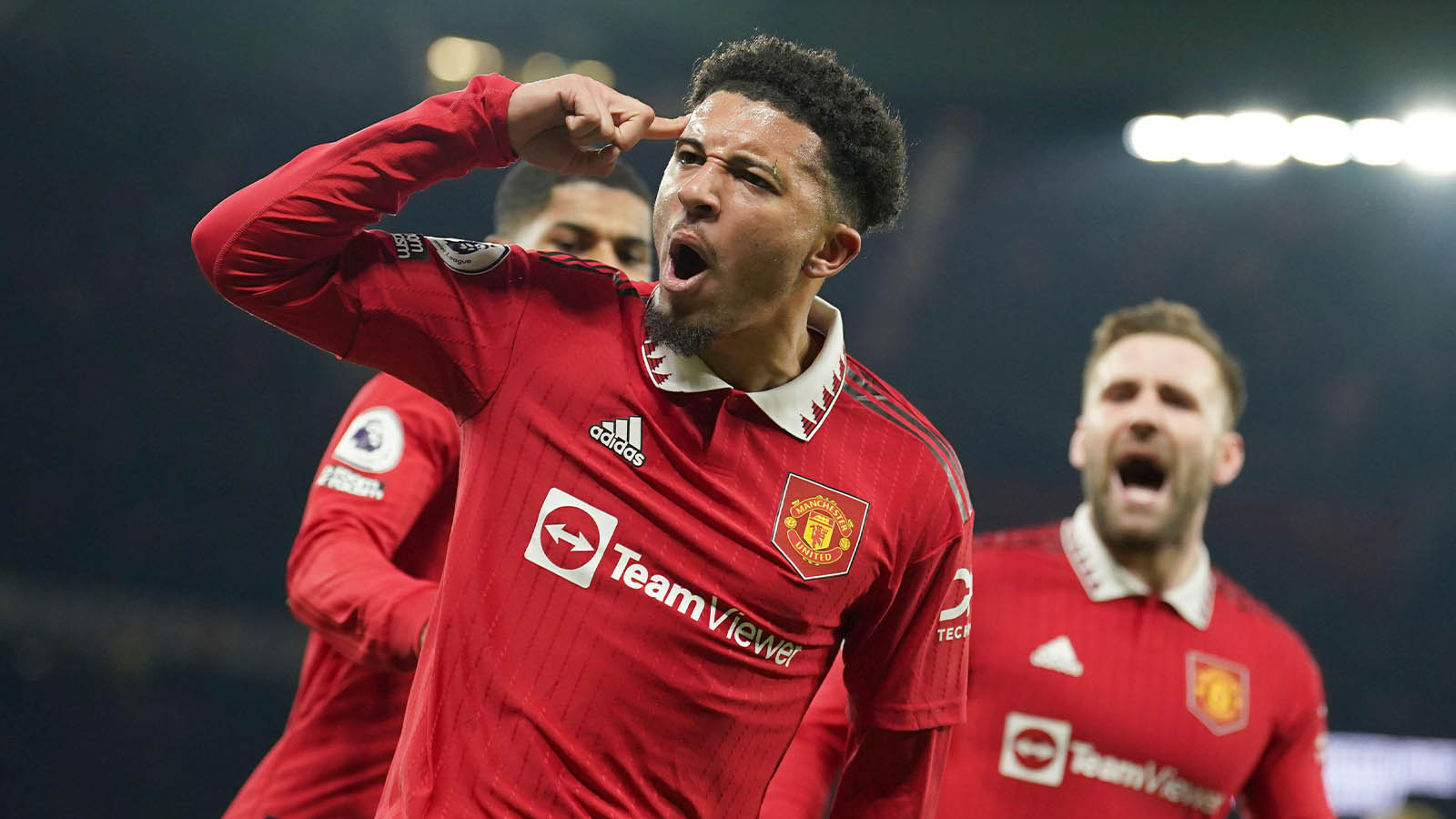 Rashford was positioned in the centre after Weghorst was substituted, and he scored his twelfth strike in 14 league games since the World Cup by rising top to meet Diogo Dalot's cross in a matter of minutes.
When Brenden Aaronson's free-kick rebounded off the post nearly immediately, Leeds was inches away from regaining a two-goal advantage.
But 20 minutes before the deadline, their advantage is no more.
Sancho has missed much of the season due to fitness issues, but his comeback has come at the perfect time for United, who are still in four competitions and lacking in offensive options.
The England international grabbed the deflected cross from Luke Shaw, and his low shot caught Meslier low to his left.
Ten Hag later said, "He's way back." We all know what a great player he is.
"I believe he can regularly make a significant impact. But he has a lot of work to do. He'll be inspired to get more as a result.