On Sunday, England defeated Ukraine 2-0 to keep their perfect record in their Euro 2024 qualifying campaign, and Gareth Southgate praised "ruthless" Bukayo Saka for his game-winning goal.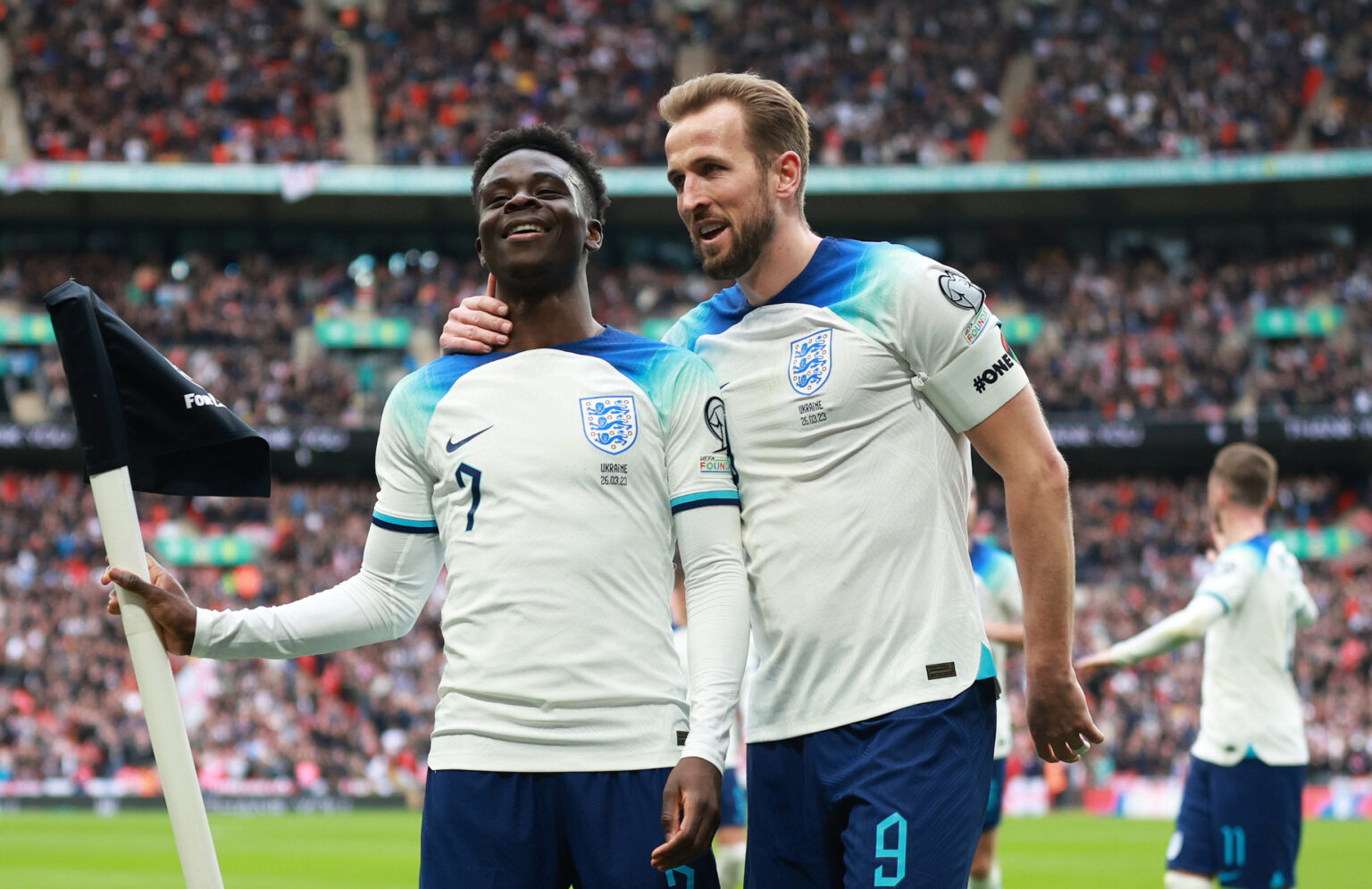 The controlled performance by Southgate's team came after an excellent win against Italy in their Group C opening. Saka's brilliance and the most recent exhibition of Harry Kane's predatory tendencies stood out.
The attacker was again at the top of his game at Wembley, continuing a streak of outstanding performances that have helped Arsenal ascend this year to the Premier League's pinnacle.
Kane's first-half goal gave England the advantage, and the Three Lions captain increased his record total for his nation thanks to Saka's pinpoint cross.
In the match against Italy, Kane scored his 54th goal for England, passing Wayne Rooney to become the nation's all-time leading scorer.
The Tottenham striker, surrounded by his wife and kids, received a golden boot before the game, but he promptly returned to work with goal number 55.
In his career, Kane had played a more significant role than most in helping England advance to major tournaments, scoring 34 goals in 29 qualifying group games.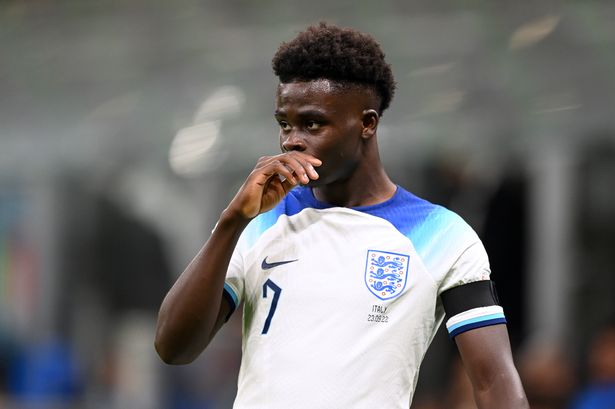 Kane is at his best at age 29, while Saka, at age 21, is only beginning to tap into the full extent of his potential, as evidenced by his outstanding long-range goal.
"After he enters and turns, you know there's a possibility that might occur. It's a high-caliber finish, according to Southgate".
In the past 18 months, he has injected a brutal element into his strategy.
When he's through on goal, you can now confidently say, "There were times when you weren't sure he was going to finish.
Everyone can recognize technological excellence. The significant component is mentality.
In their quest to win a major trophy after 1966, England sent a massive statement of intent with their 2-1 victory over European champions Italy on Thursday. It was their first victory on Italian soil since 1961.
The upbeat atmosphere will last as England waits to begin their qualifying campaign against Malta and North Macedonia in June after professionally dismissing Ukraine.
"I'm quite happy. We made a challenging game appear easy," Southgate added.
Although it was crucial to support the Italy result, there is still potential for improvement.
England's Patience
More than a thousand Ukrainians attended the game with their host families as special guests of the English Football League. Following their relocation due to the war with Russia, they found it an emotional event.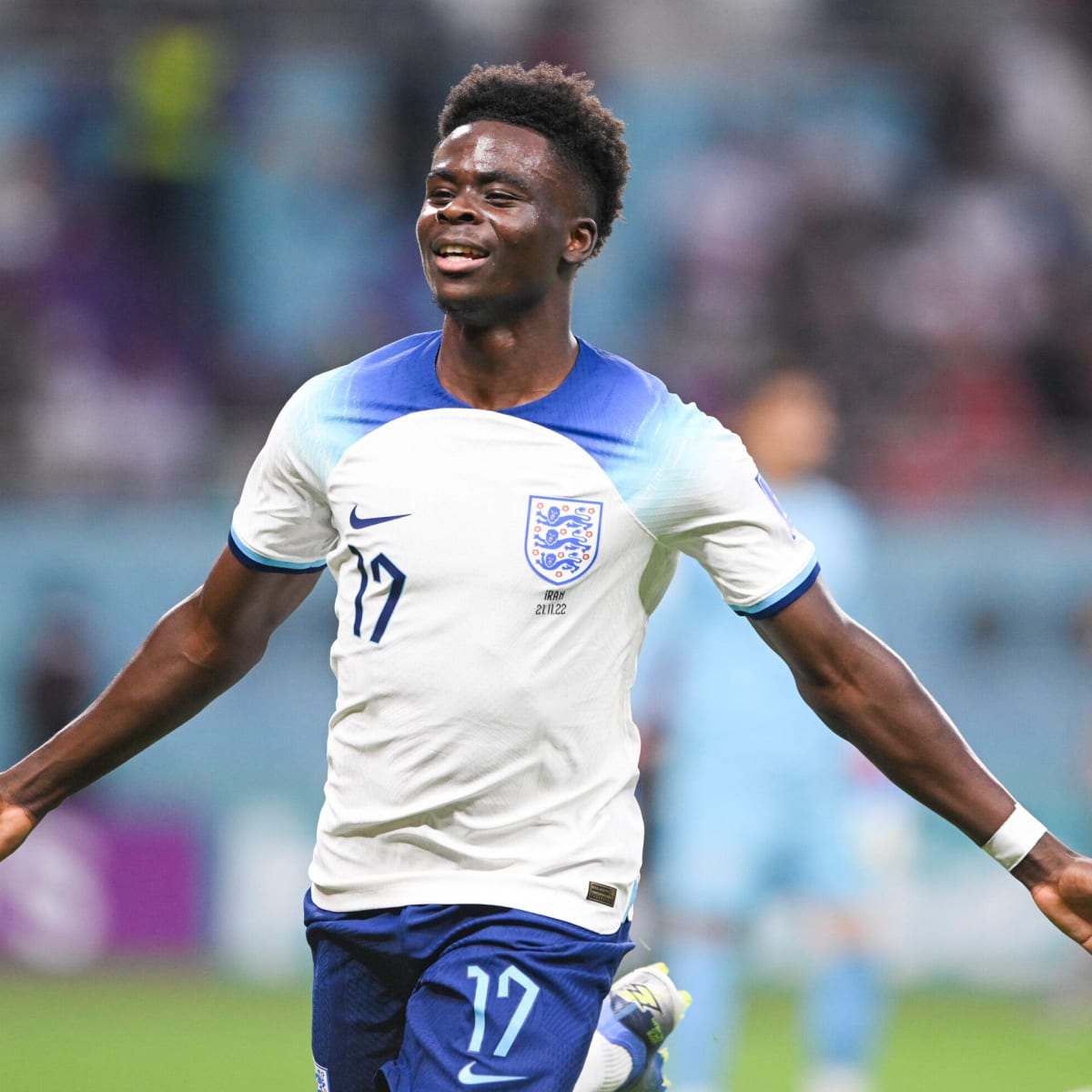 Before the game began, England's players gathered with their rivals in front of a Ukrainian banner that read "Peace" as a show of support for the country.
"Seeing so many Ukrainian supporters here was incredible. We were aware that it would be emotional, and we all feel deeply for what is happening. Everyone is in favor of Ukraine", according to Southgate.
England, defeated in the European Championship final and the 2018 World Cup semifinals, is still searching for its ultimate trophy.
Southgate's team demonstrated in their first home game since their World Cup campaign ended in a heartbreaking quarterfinal loss to France that so many painful close calls have not diminished their appetite.
While England's build-up may have occasionally appeared slow against Ukraine's crowded defence, it was a consistent strategy that was successful in the 37th minute.
As Oleksandr Karavaev failed to exert enough force on his attempted clearance after Saka's perfectly weighted cross, Kane stretched out a boot to divert the ball from close range.
Saka assisted Kane to score, and three minutes later, he scored a goal for himself.
The Arsenal forward gained control 20 yards from goal, easily eluded Mykola Matvienko, and curled a breathtaking shot over Anatoliy Trubin and into the far corner for a purpose that sent the hitherto quiet Wembley crowd to their feet.