During the Lyon Open, Swedish tennis player Mikael Ymer faced disqualification on Wednesday following an incident where he forcefully smashed his racket against the base of the umpire's chair according to CNN.
The incident took place after Ymer implored umpire Rogerio Santos to inspect a ball mark on the clay court during his round of 16 match against France's Arthur Fils.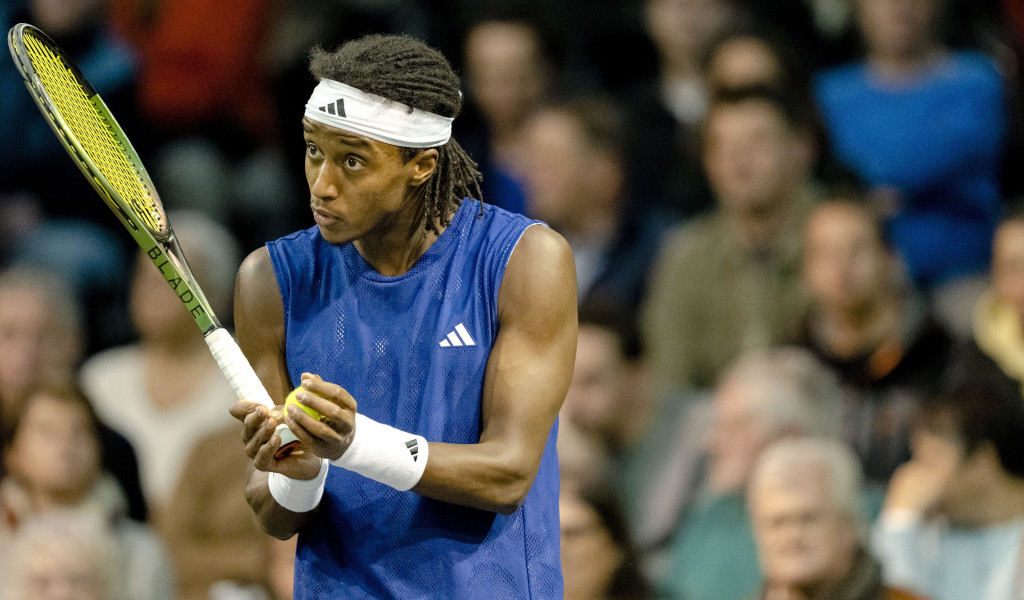 Despite Ymer's insistence that the ball had gone out, Santos maintained that he had witnessed the ball bouncing on the line, dismissing the need to check for a mark on the court as is commonly done in clay court matches.
Daniil Medvedev credits new strings for his success in 2023 after winning first clay title at the Italian Open

"I have never witnessed that a ref says, 'I'm not going to go down and check the mark.' It doesn't happen. Why are you not checking the mark I'm giving to you?" Ymer said to Santos.
In a subsequent turn of events, Fils managed to break Ymer's serve on the following point, taking a 6-5 lead. It was at this point that the 24-year-old world No. 53 vented his frustration by striking the umpire's chair twice with his racket, causing the racket head to detach completely from the handle on the second swing.
A tournament official promptly informed Ymer that he had been disqualified from the match. Despite the disappointing outcome, Ymer graciously approached Fils to offer his congratulations. Fils, in turn, will advance to the next round where he will face top seed Félix Auger Aliassime.
A similar incident involving German player Alexander Zverev occurred during the Mexican Open last year. Zverev received a suspended eight-week ban and was fined $25,000 for repeatedly striking the umpire's chair with his racket in a first-round doubles match. Additionally, he was ejected from the singles tournament, fined $40,000, forfeited the $31,570 in prize money he had earned, and had all ATP Rankings points from the event nullified.