Real Housewives of Nairobi Show has brought up different conversations regarding the life of the cast from the time it premiered. Last week there were rumors that Vera Sidika had secretly given birth to a baby boy, which she has vehemently denied.
Due to the rumors, Vera Sidika was compelled to acknowledge her pregnancy and say that it is still in progress.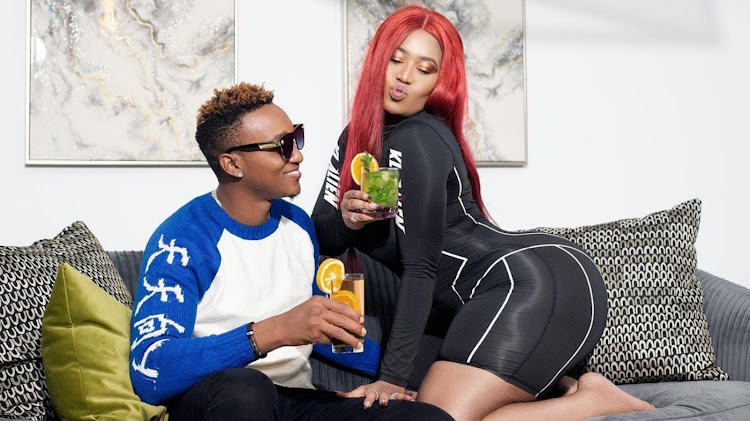 The socialite wrote a post wondering who is spreading rumours about her having given birth. She went ahead to state that she will give birth this month which is March of 2023.
Minne Kariuki, for her dramatic outburst in the previous episode, quickly degenerated into an emotional trainwreck. This happened when Vera started talking about Susan's post-divorce arrangements and coping mechanisms.
Vera responded, "My husband has other kids," as host Susan inquired as to why the socialite was curious about her co-parenting arrangement.
Vera said they are struggling with his husband since he cannot see his kids. We don't know a lot about Brown Mauzo's baby mothers, but one of them, Fatma Idha, has publicly accused him several times of being a deadbeat father.
Brown Mauzo and Fatma sired a daughter who is now three years old and going by the name Lareesa. When Brown and Vera started dating, the couple had been married for a while but unfortunately divorced.

Previously, Vera and Fatma engaged in an online spat over claims Lareesa had that Brown Mauzo only sent 1,500 bob in child support. She also lamented that Lareesa wore only used clothing purchased in Gikomba.
In a series of Instagram postings from 2021, Vera retaliated against Fatma by criticizing her for using Lareesa as a trap for Brown Mauzo.