Ex-Public Service Head and Secretary to the Cabinet Joseph Kinyua has been appointed KCB Group Board Chairman.

The new chairman took over from Andrew Wambari Kairu on May 26, having retired after serving in the capacity for five years in line with the Board charter.
Kinyua enjoys an illustrious career spanning over four decades in public service, with a wealth of experience in public administration, economic planning, and policy direction.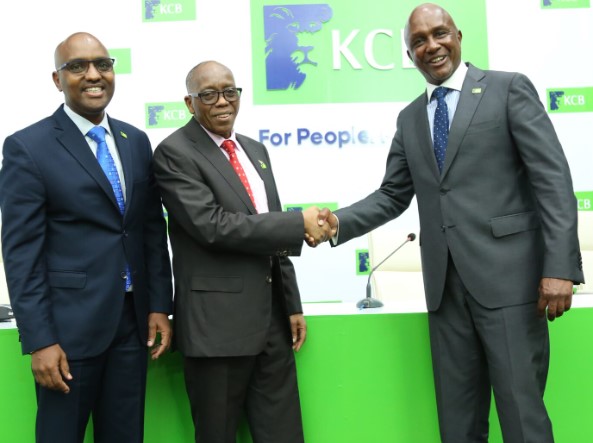 He is credited with implementing key government initiatives and reforms, including liberalising the banking sector, the foreign exchange market, and the trade and capital accounts of the balance of payments.
Before being appointed Head of Public Service in 2013, he had served in various senior positions in the government, including as Permanent Secretary to the National Treasury.
"I am grateful for the confidence shown by the members in electing me to serve as Chairman and look forward to working together to propel KCB Group to even greater heights in the Eastern and Central African Region as the bank of choice in providing financial services to our people," Kinyua said