Jackie Matubia, an award-winning Kenyan actress, has spoken up about co-parenting her one-year-old daughter Zendaya with her baby daddy Blessing Lungaho.
A fan inquired if she would allow her second baby daddy, actor Blessing Lungaho, to be involved in Zendaya's life during a question-and-answer session with her fans on Instagram.
"Will you allow Baba Zendaya to be involved in his daughter's life in the same way that Baba Zari (her elder daughter's father) was?" A fan posed for a photo.
In her statement, the mother of two stated that this is only applicable if the child's father is willing to be involved in the child's life.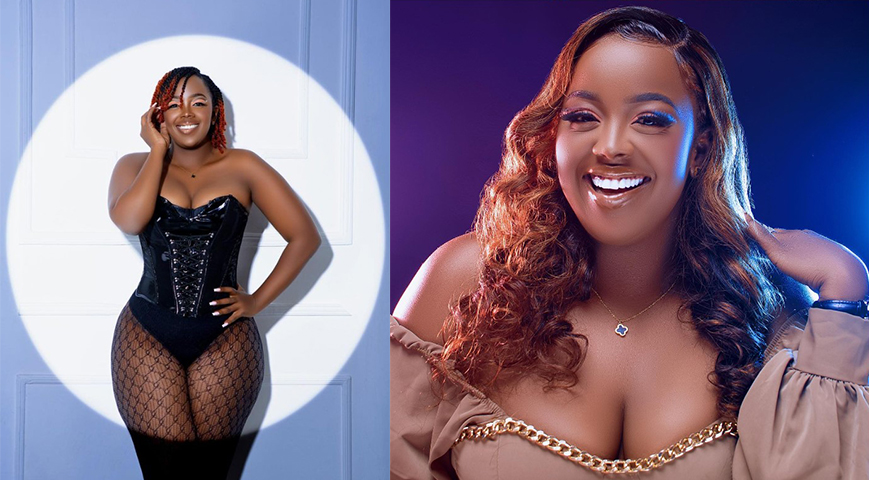 "First and foremost, you give opportunities to interested fathers. The first thing to consider is whether the father is interested in the child."
Another user wondered if Blessing Lungaho is helping Jackie raise Zendaya or if she is parenting it all on her own.
In response to the query, Jackie just released a video of herself with the song Huniachi by Reuben Kigame and Gloria Muliro playing in the background and allowed her facial expressions to speak for themselves.
Jackie stated that her top priorities are her children's well-being and her own healing.
"I'm fine, and my kids are fine; that's all that matters to me." And I feel like the following...When it comes to my healing and moving on process, sijafika hapo, niko, where I want to be in the healing process, and my children's healing process."
Jackie Matubia announced her split from Blessing Lungaho in July of this year. Jackie Matubia announced the news on Instagram, referring to herself as a proud single mother of two.
Lungaho proposed to Matubia on her birthday in April of last year, and she said yes. They welcomed their first child in June of last year.
Jackie Matubia revealed a few months ago that she and her first child's father, Kennedy Njogu, are co-parenting well.
The two came together to commemorate Zari's transition from lower to upper school. She posted a rare snapshot of herself and Kennedy Njogu smiling with their recently graduated daughter.
Jackie Matubia joyfully described Kennedy Njogu as her daughter's favorite person, highlighting the importance of his attendance at this momentous occasion.