Two people were shot on Wednesday morning due to the ongoing anti-government protests in Migori County.
Mike Ochere, the administrator of Oruba Nursing Home Hospital, verified that two middle-aged males with gunshot wounds are being treated at the facility.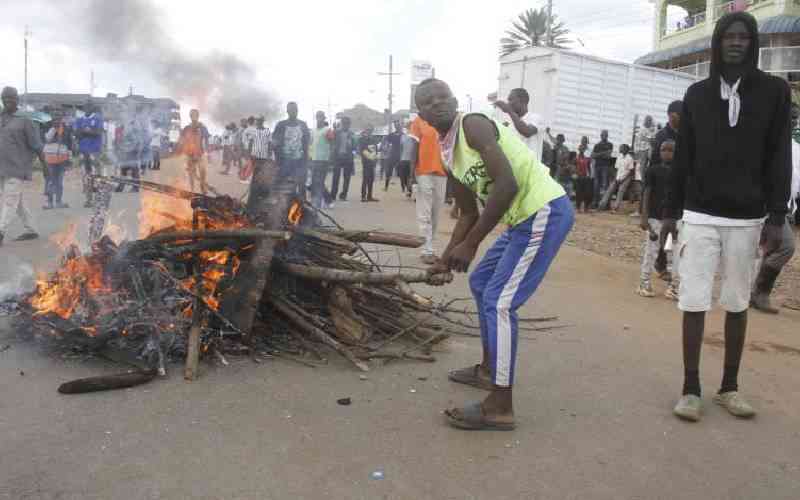 Ochere stated that one of the victims was shot in the thigh and the other in the leg.
A middle-aged woman who suffocated when police threw tear gas into her home is also being treated at the hospital, according to the hospital administrator.
Meanwhile, transport services have been disrupted, and businesses have closed in Migori town due to the ongoing demonstration in Migori and adjacent towns in Migori County.
The marchers were barred from entering Migori's downtown business district by police. The obstinate protestors also confront the police in running clashes in the Migori town estates of Oruba, Osaka, and Apida.
Protesters headed by Ken Michael have accused police of deploying disproportionate force against peaceful protesters. He stated that the police should permit them to participate in peaceful protests.