The Azimio La Umoja One Kenya Coalition has now appealed to neighbouring countries not to support Kenya's security forces in their brutal tactics in dealing with demonstrators during the country's anti-government protests.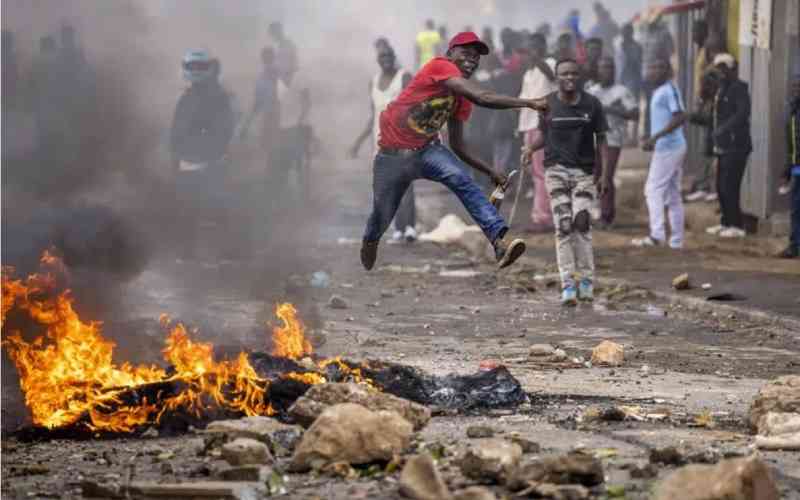 Addressing the media ahead of a three-day wave of protests expected to begin across the countries on Wednesday, Azimio encouraged countries in the region not to back what she called President William Ruto's "war against Kenyans."

While Karua did not name any specific countries, she did state that the Ruto administration should not be supplied with tear gas and ammunition to combat Kenyans.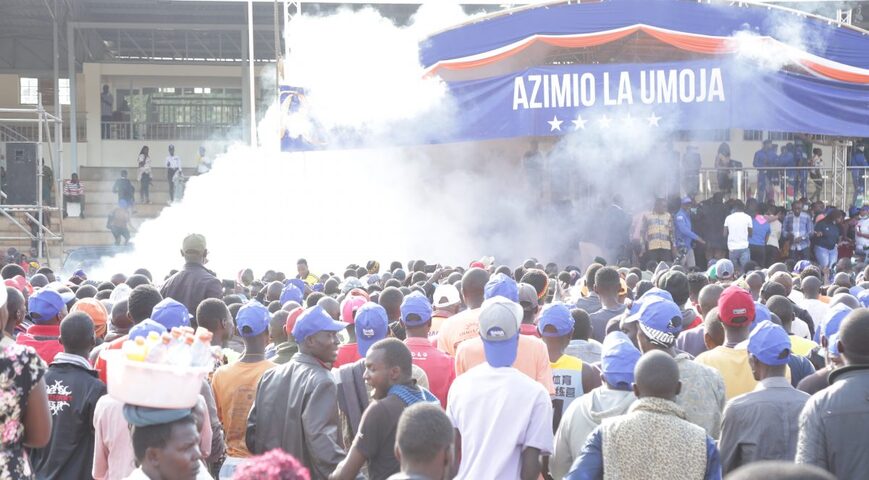 She said that Ruto is at war, not just with Azimio but with the entire Kenya population, especially those who do not support him. She appealed to kenyas neighbours in the region not to join Ruto's war against Kenyans and must not supply Ruto with teargas and ammunition to fight Kenyans.
She added that their crime is only that they have challenged Ruto to bring down the cost of food, reconstitute the IEBC in a way that includes all players and respect political parties.
Karua's words come during a stalemate at the border town of Busia, where people are said to have stopped a trailer from Uganda on suspicion of carrying firearms.

According to officials, the truck was travelling from Uganda under strong military monitoring, and its driver was attempting to enter the country without passing through the inspection area.
Border officials had detained the vehicle while citizens had set up camp outside, demanding that the trailer be opened before being allowed into the country.
President William Ruto has maintained that the planned protests by Azimio la Umoja will not go on and accused the opposition leader of trying to hold kenya hostage using innocent kenyans in his quest for power.
"Raila Odinga, I won't permit you to pursue power by using Kenyans' blood as a pawn. I'll stop you," he declared.