Raila Odinga's second inauguration as the "People's President" will go on without defence attorney Miguna Miguna, according to his statement.
Additionally, Miguna said he was unwilling to help opposition figures persuade their supporters to dispute William Ruto's election as Kenya's legitimate president.
He also accused Raila of conmanship, insisting that the former prime minister was acting alone this time.
Miguna made his remarks after Raila asserted during the rally in Kamukunji on Monday that Ruto had rigged the presidential election for August 9, 2022.
"We do not recognize Ruto as the president of the Kenya Kwanza administration or any other person in his government," Raila declared.
In a harsh statement, Raila urged Kenyans to disregard the government's assurances, stating they lead to pessimism.
"We are urging Kenyans to defy this regime's excessive levies on basic goods," he stated.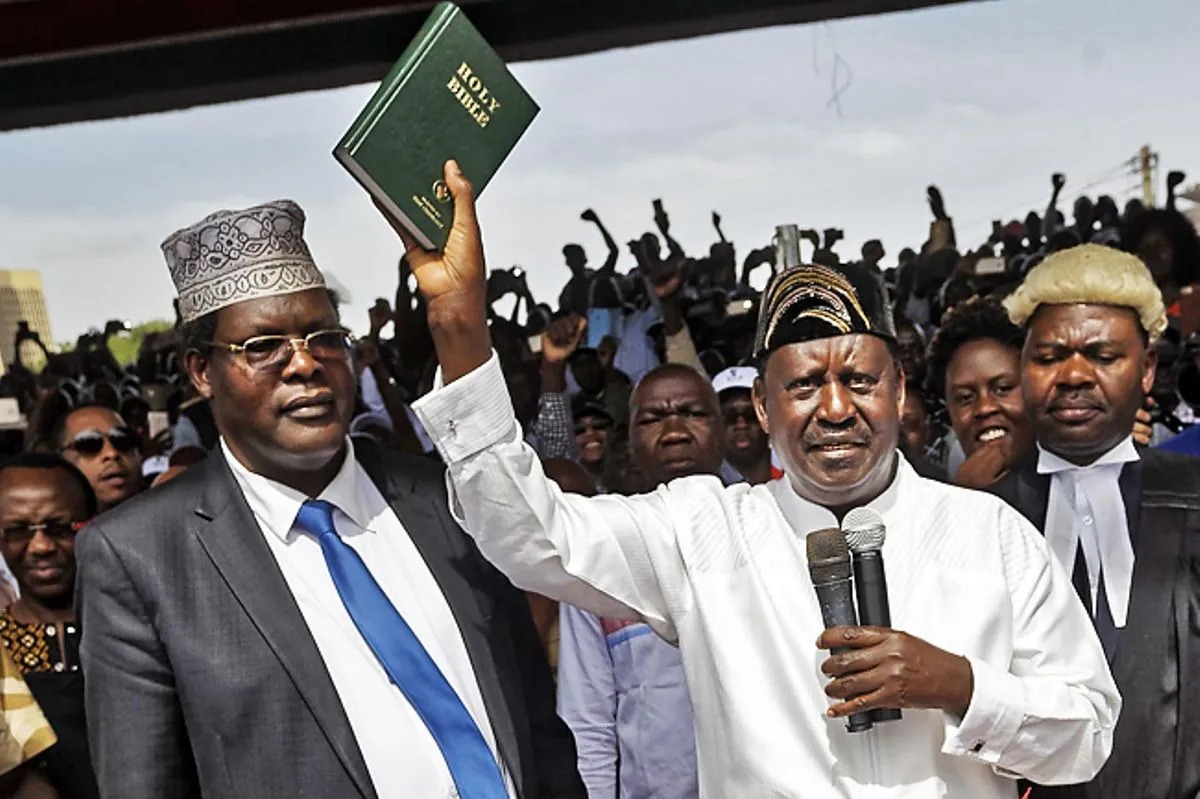 The Azimio leader continued, saying it is essential and unavoidable to conduct a forensic analysis of the IEBC results.
Raila also reaffirmed the "whistleblower's" assertions that they won by more than two million votes.
He claimed, "Since August 15, we have investigated and we are confident we were robbed of our victory...our opponents merely defeated us in specific locations in the Rift Valley."
After former president Uhuru Kenyatta beat Raila in the presidential vote in August 2017, Miguna swore Raila in as the People's President.
After being sworn in, he was taken into custody and transferred to Canada, where he spent just over four years. All of his attempts to return to Kenya were in vain.
Miguna became irate after Uhuru and Raila were expelled and shook hands. Miguna has since accused the former prime minister of putting his people's needs aside to pursue his ambitions.